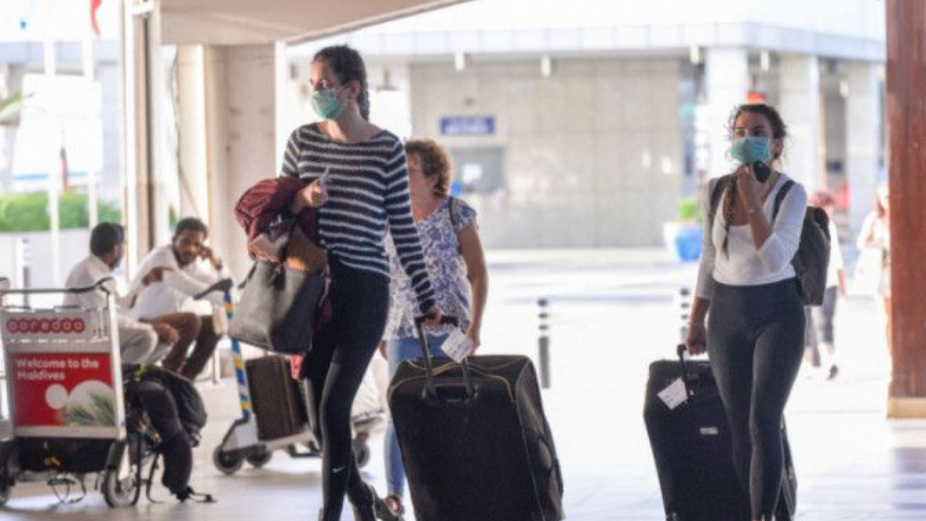 According to the latest Tourism Ministry statistics, tourist arrivals to the Maldives have reached 448,154 so far this year.
The latest statistics published by the Ministry revealed that 448,154 visitors had been welcomed at the Velana International Airport between 1st January and 27th May 2021.
Of this, 58,384 visitors have been welcomed so far this ongoing month, which is 35.8 percent less than the number recorded in the same period in 2019. Furthermore, according to the statistics, an average of 3,049 tourists is visiting the Maldives every day this year.
Maldives celebrated over 100,000 tourist arrivals during March, the highest monthly arrivals recorded since borders were reopened for international travel on 15 July 2020. As such, 109,585 tourists visited Maldives during March. In January 2021, Maldives welcomed 92,103 visitors. The number shot up to 96,882 in February, and 91,200 visitors were welcomed during the month of April.
The highest arrivals this ongoing month was recorded on May 1 at 3,815 visitors. The lowest arrivals were recorded at 1,251 on May 26. On Sunday Maldives recorded 2,480 arrivals, 1,310 on Monday, 1,473 on Tuesday and 1,345 on Thursday.
As arrivals from India decline due to the worsening Covid-19 situation in the country, Russia currently dominates the arrival market contributing 23.1 percent with 103,042 arrivals by Wednesday. Russia is still followed closely by India making up 20 percent with 89,365 arrivals by 26th May. Germany is the third top source market, contributing 5.5 percent of tourist arrivals.
Ukraine, Kazakhstan, United States, Romania, United Kingdom, Czech Republic and France are also considered some of the other top source markets for the Maldives.