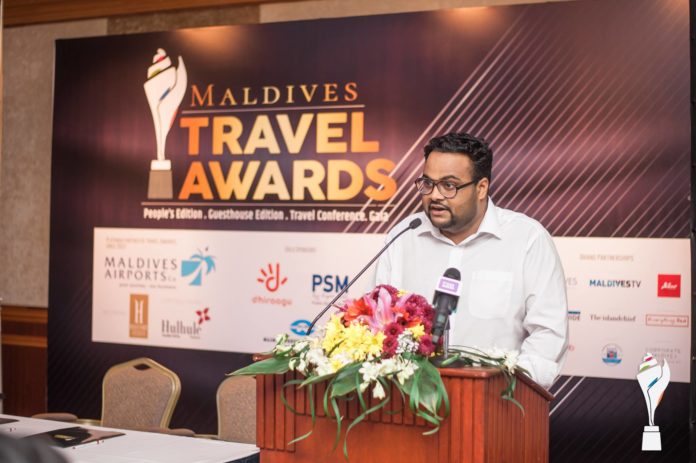 More than 70,000 votes are registered for Maldives Travel Awards Guesthouse Edition 2017, when the final day of voting closed on 27th September 2017. 32000 votes were registered online and another fifty thousand people voted through SMS.
Maafushi Island will be hosting the Award Night for Dhiraagu Presents Maldives Travel Awards Guesthouse Edition on 30th October 2017. 96 nominees are competing in 12 categories, where for the first time, MATATO is bringing a platform exclusively for Guesthouses, to recognize and display the innovative achievements of this industry.
A total of 15 winners will be awarded on October 30th, and three of these will be selected and award by MATATO. Winners in 12 categories are selected with a combination of Travelers' Review (40% provided by Trip Advisor – the world largest travel website, and popular vote (60%) collected through an online platform and SMS portal.
Up until 2016, MATATO recognized the leading properties and services in the guesthouse industry, through 05 categories Awarded during the Travel Awards Gala Night. In 2016 MATATO received 42 Nominations in Guesthouse categories, while this number more than doubled in 2017 As the momentum of growth for this industry strengthened, MATATO recognized the need for a separate platform to market and promote the achievements in this sector which, impressively, is fully driven by local entrepreneurship and community engagement.
In 2017, MATATO also decided to host the Award functions for Guesthouse edition, in one of the prominent islands for the industry, to take the island to international limelight. More than 250 professionals from Travel Industry will be attending the award night in Maafushi.
Hosted as a separate edition exclusive for the resorts, the Gala Edition for Maldives Travel Awards is also scheduled to November 23rd. Voting for the Gala Edition with begin on 20th October 2017 after nominations period closes on 15th October 2017.
Across three editions of Maldives Travel Awards MATATO will be giving away a total of 55 recognitions for the Travel Industry in 2017.