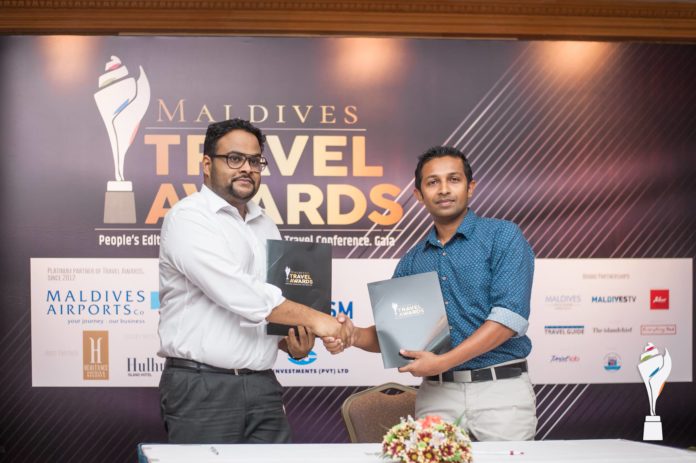 Maldives Association of Travel Agents and Tour Operators (MATATO) has opened nomination for the Maldives Travel Awards – People's Edition. In a statement, MATATO said any individual with at least five years of experience in the tourism and hospitality industry can submit applications by June 30. Third parties can also submit nominations on behalf of eligible individuals, it added.
According to MATATO, 10 winners, who will be referred to as Tourism Personality of the Year, will be selected by a panel of veterans from sectors across the industry, and announced at the Travel Trade Maldives (TTM) Gala Night at Adaaran Select Hudhuranfushi on July 13.
"Maldives became a renowned destination in the world, thanks to the people, the pioneers and hosts who made this destination a heaven, a comeback place for travellers," the statement read. Introduced this year, Maldives Travel Awards – People's Edition aims to recognise successful pioneers and long serving individuals in the travel and tourism industry.
Initiated in 2012 by MATATO, Maldives Travel Awards celebrate and honour the best tourism and hospitality products in the Maldives, while fostering relationships with suppliers and local travel agents. From 20 categories in 2012, the awards have now expanded into three editions totalling 55 categories.
This year, MATATO has for the first time branched out the prestigious awards into three categories; the People's Edition, which recognises successful pioneers and long serving individuals in the tourism industry, a Guesthouse Edition, which celebrates the outstanding performance of the up and coming guesthouse sector, and the Grand Gala, which is exclusive for winners in the categories for resorts, airlines and liveaboards.