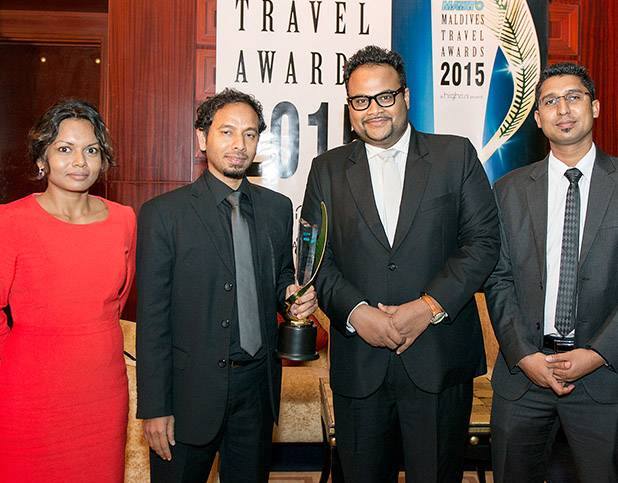 Maldives Association of Travel Agents and Tour Operators, MATATO will be launching the First Edition of Maldives Travel Conference, on 19th November 2016.
Over a period of four decades, Maldives has successfully established an exemplary tourism industry that is popular worldwide and merits of which copied across the globe. And we believe its time, as world's leading island destination, Maldives took the initiative to take a place at the forefront of international tourism dialogue. The purpose of this conference is to establish an International Platform in Maldives, to bring together forefront international travel institutions, entrepreneurs and executives under one roof, to have a leading and effective dialogue, about opportunities, challenges and innovations in the travel industry.
MATATO is inviting significantly insightful line up of speakers for the conference, representing some of the leading executives and pioneers from local and international tourism community. The conference will be attended 150 travel professionals (leading hoteliers, travel executives and representatives from key stakeholders) and media.
Hosted in Bandos Island Resort, Maldives Travel Conference, will feature four key topics.
1. Importance of Destination Marketing:
2. Luxury Travel Trends in Maldives Context
3. Evolving Maldives Tourism Product
4. Tourism and Perception – Opportunities and Challenges
Each topic for the conference will be dissected by a panel of four industry experts and representatives who will separately share their insight and thoughts on the topic. Following the presentations by the speakers, participants of the conference will also join the discussion through an open discussion with the panel. We have the following international guest speakers confirmed for the Conference from, Pacific Asia Travel Association – PATA, CNN, Tripadvisor and TTG Asia.
KEYNOTE SPEAKERS
Dr. Mario Hardy CEO,
Pacific Asia Travel Association, PATA
Prof. Dr. Walter Jamieson FCIP Director
Thammasat University, Thailand
Evgenia Boyankova
Group Director of Business Development, Sun Siyam
Ms. Sonali Chatterjee
Sales Director India & South Asia, CNN International
Feizal Samath, Senior Correspondent
TTG Asia
Dr Sunny Umar
Chief Operations Officer, Maldives Getaways
This event will start at 09:00 am in the morning of 19th November 2016, at Bandos Maldives.