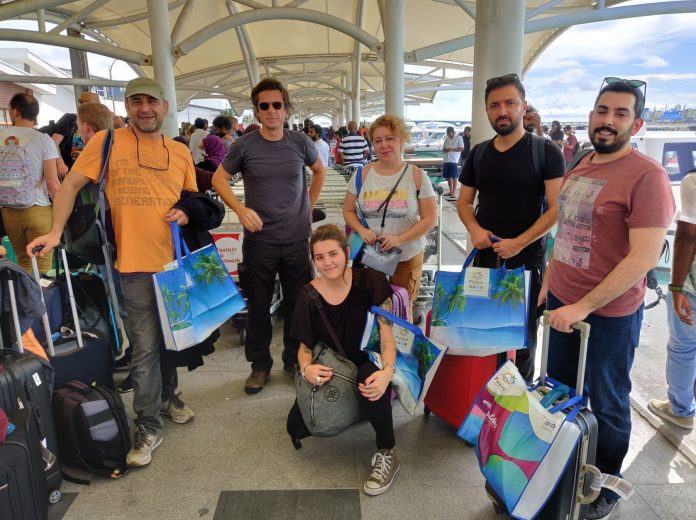 Maldives Marketing and Public Relations Corporation (MMPRC) welcomed media from Turkey to the Maldives for a familiarization trip. This is the 21st familiarization trip conducted by the corporation for various markets this year.
The media is comprised of journalists and editors from a number of famous publications such as Sabah, Daily Sabah, Yoldasin and Atlas magazine which is circulated widely amongst the Turkish population. They are a combination of media on conventional and digital platforms with some having a special focus on tourism.
Atlas Magazine also plans on doing a report of 12-16 pages about the Maldives. The hosting properties for this trip are Kuramathi Maldives, Kurumba Maldives and Mirihi Island Resort.
The media is to explore potential niche segments that would interest the Turkish market such as nature, adventure, honeymooners and eco-tourism. These experiences will be shared in their respective publications and the coverage is expected to bring forward further awareness about the Maldives. The trip will conclude on the 06th of December 2019.
There was a total of 1,393,619 tourist arrivals till October 2019 out of which 8,059 were recorded as arrivals from Turkey. Activities are also carried out by MMPRC in small markets such as Turkey aside from rigorous campaigns in key traditional markets, all of which are pivotal in achieving the milestone of the 1.5 millionth tourist this year.