With the greetings and well wishes of New Year 2019, Maldives Welcomes its first tourist visitor of the year. The celebrated guest is Mr. Khalid Kareem of Saudi Arabia visiting Maldives with his family to celebrate the New Year & the couple's wedding anniversary at Bandos Island Resort. They arrived on flight of Oman Air WY 381. The visitors were positively thrilled to find out that they were the first visitors.
"We feel extremely honored. This is the second time we are visiting the Maldives. First was in 2014. And the most amazing experience (of visiting the Maldives) is, the warmth of Maldivians. They are always smiling. It makes you feel so comfortable. Like you are home." The couple said excitedly.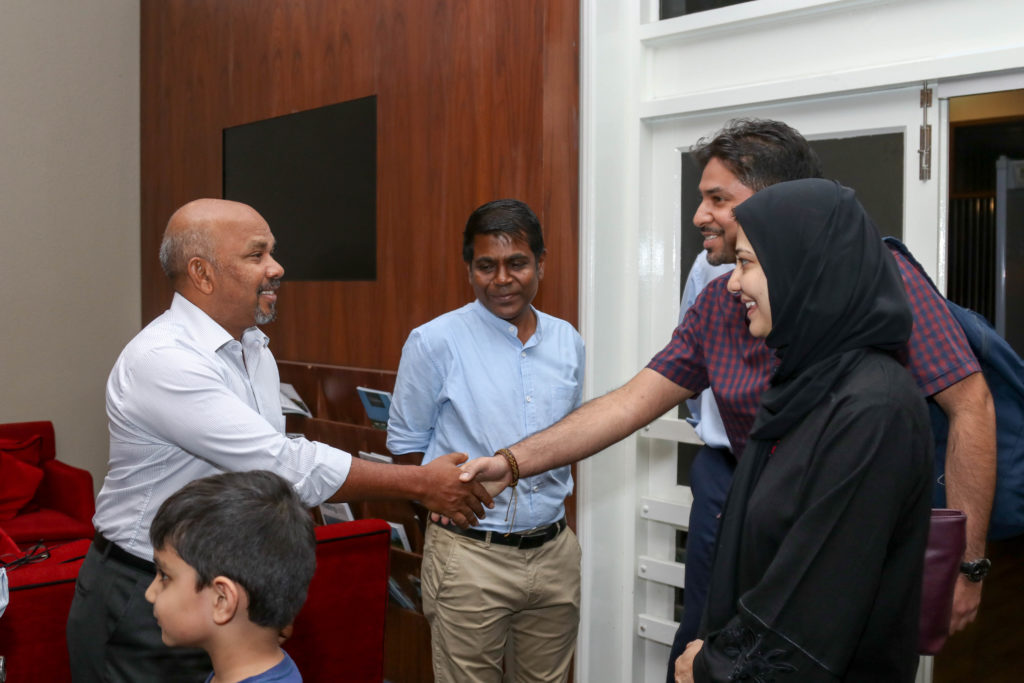 Maldives Marketing and Public Relations Corporations and Maldives Airports Company Limited organized the celebration as a welcome tea at the VIP Lounge of Velana International Airport. The visitors were escorted to the VIP lounge by the staff of MMPRC where they were welcomed by the minister of Tourism Hon. Ali Waheed, Managing Director of MMPRC Mr. Thoyyib Mohamed and other senior officials of MMPRC, Ministry of Tourism, MACL, Maldives Immigration and MATATO. A special gift symbolizing the good will of Maldivians was presented to the visitor by the minister. An executive gift package from MMPRC was presented to the visitor by the Managing Director of MMPRC Mr. Thoyyib Mohamed. Gifts on behalf of MACL was presented to the visitor by the Acting Managing Director of MACL Mr. Moosa Solih. The visitor was also awarded a 7-day free holiday voucher by AaaVeee Nature's Paradise resort and return air tickets to Maldives by Oman Air.
Saudi Arabia market has been a rapidly growing market to Maldives over the recent months. The arrivals from Saudi Arabia show a positive growth of 16% from January to November when compared to the same period in 2017. Saudi Arabia also remains the top country from the Middle East market in terms of arrivals. During this period in 2017 a total of 21,475 Saudi Arabian tourists are recorded to have arrived in Maldives. With the 1st visitor being a Saudi Arabian, this is a great opportunity to promote the destination in the Middle Eastern market.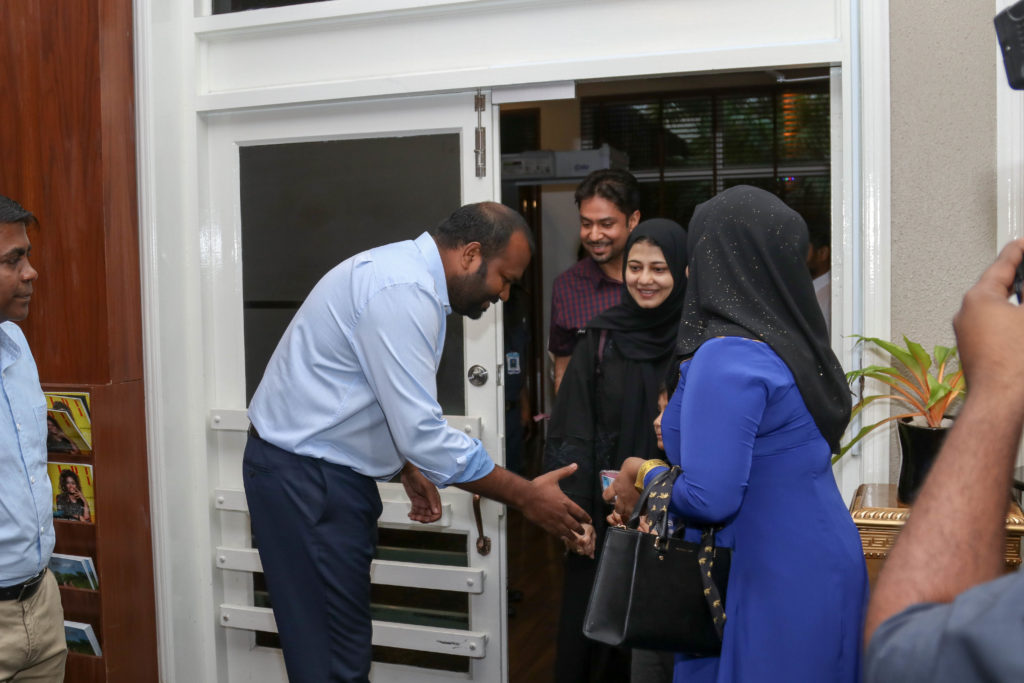 Every year, the travel and tourism industry businesses collaborate with the MMPRC, the corporation mandated with the promotion of Maldives as a tourist destination, to celebrate the first visitor as well as other milestone arrivals such as the 500k, 750k and the one millionth visitor. A total of 1,333,456 tourists arrived to Maldives from January to November 2018. It is a 7% growth when compared with the same period of 2017.
MMPRC wishes the first visitor and all the visitors on this day a very Happy New Year.