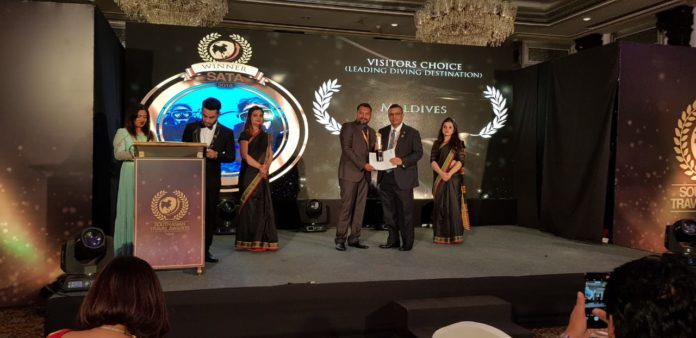 Maldives won Leading Honeymoon Destination, Leading Beach Destination, and Leading Diving Destination at the GALA Retreat of SATA Awards which took place this evening at The Taj Mahal Palace in Mumbai, India. The Ambassador of Maldives to India Honorable Ahmed Mohamed received the awards on behalf of the destination.

The SATA Awards is the first ever regional Travel Awards endorsed by Multi National Associations providing the Tourism sector of the South Asian Region with recognition towards their facilities and service excellence. This year marks the 3rd Edition of SATA Awards.

Participants who joined the Gala Retreat included top Hoteliers, Travel Agents, Tour Operators and Service Providers from the Tourism Industry of India, Sri Lanka, Maldives, Nepal and Bhutan.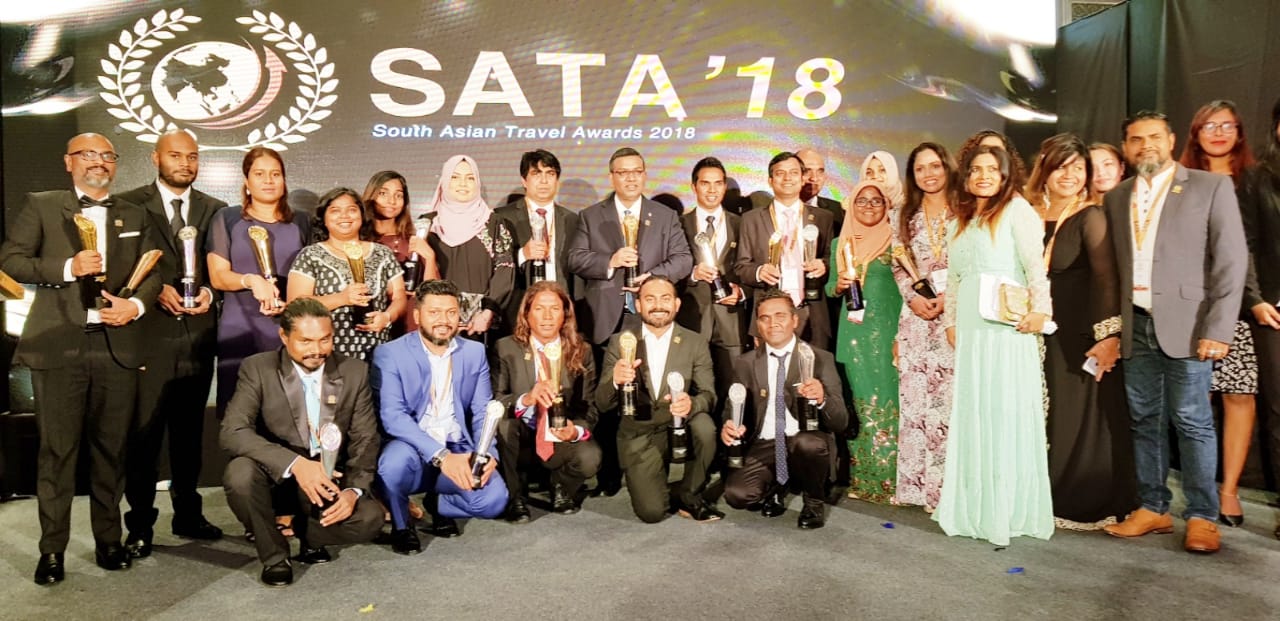 With over 450 nominations from Bhutan, Maldives, Sri Lanka, India and Nepal for this year's edition the nominees competed in 36 major categories in 10 different segments. The South Asian Travel Awards aims to encourage and raise service standards within the regions of the Tourism industry.

Winning these awards will indeed enhance the image of the destination especially in the South Asian region. Winning of the awards id also an indication of the visitors' love and confidence towards the Maldives.