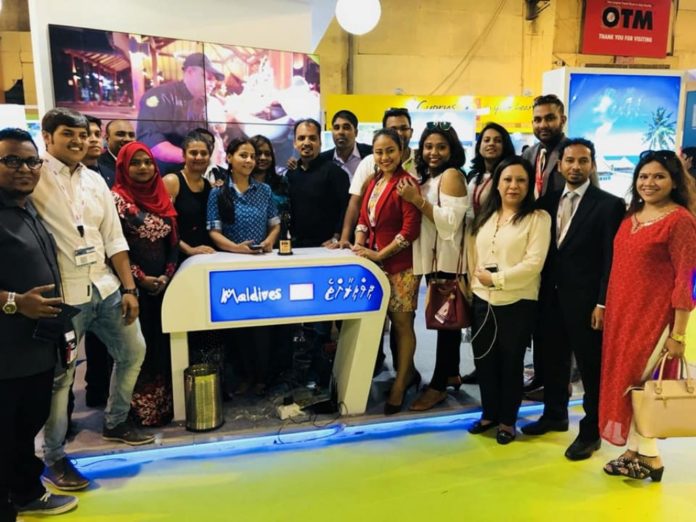 Maldives wins 'Best Destination Stand' award at OneWorld Travel Market 2018, held in Mumbai, India.
The stall, which is decorated with the colors blue and white, has an entrance with the destination name written in both English, and the local language, Dhivehi. The Maldives stand have won other awards in the past as well.
A total of 23 representatives from 15 companies from the tourism industry have participated in the fair, which was held from 18th to 20th January 2018.
The Maldives recorded 70,372 arrivals from India in January – November 2017, which is a massive growth of 22.9% to the same period in 2016.