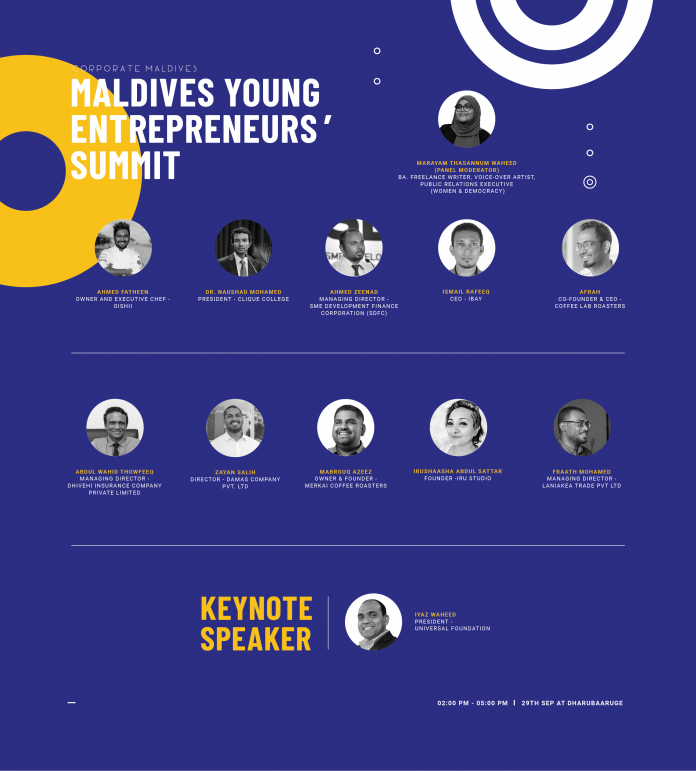 Maldives Young Entrepreneurs' Summit will kick-off on 29th September 2019, 2pm at Dharubaaruge with panel discussions by leading and aspiring figures of Maldives.
This is a unique conference for young entrepreneurs within the country to network & share their knowledge in business, economics and importance of entrepreneurship & presenting ideas to advance it. This event will be a component of the Business Expo organized by Corporate Maldives.
The goals to empower young entrepreneurs in the Maldives with groundbreaking ideas and collaborations to solve major challenges, uncover new possibilities and develop revolutionary ideas and solutions, catalyzing innovation.
To start off, a keynote speech will be given by Iyaz Waheed, the President of Universal Foundation. He is also the General Manager – Statutory Compliance at Universal Enterprises.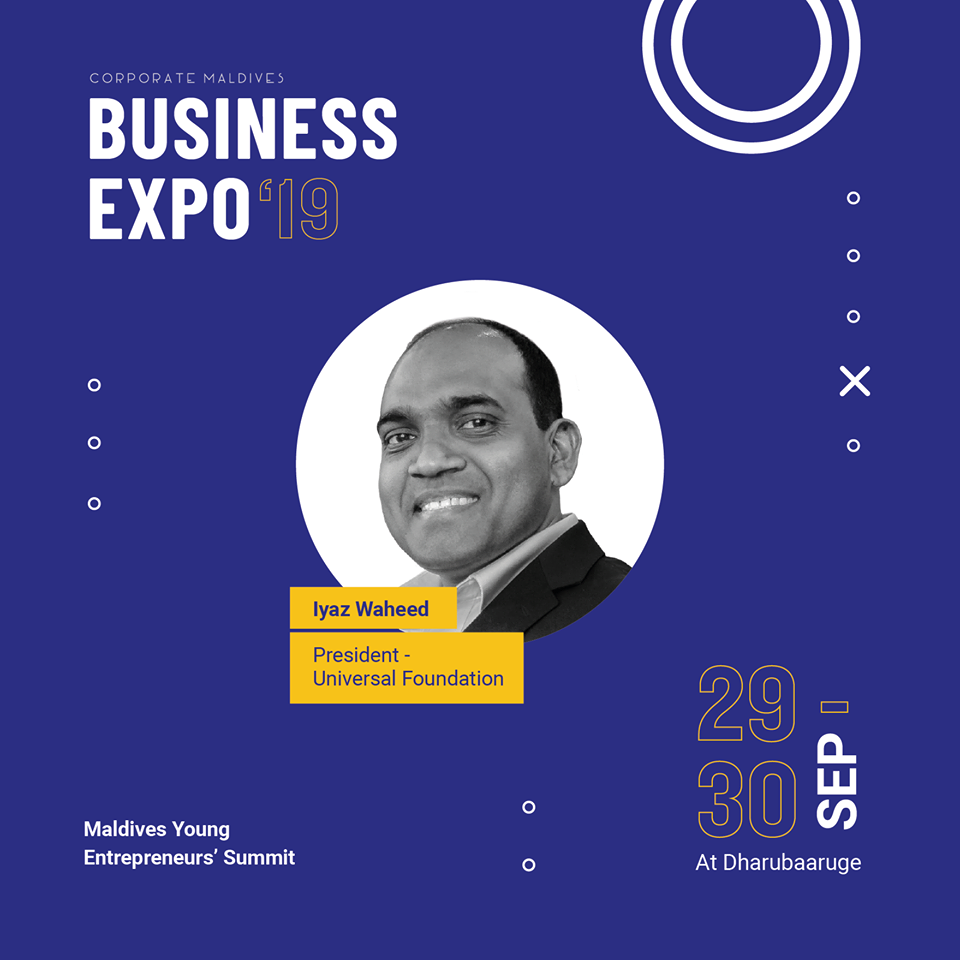 Two panel discussion sessions will follow where the Panelists will focus on the opportunities and challenges as well as share their success story and advice for young entrepreneurs.
The panel discussions include well-known professionals in the industry such as Chef Fatheen of Oishii, Iru Sattar of Iru Studio, Mabrouq Azeez of Meraki Coffee Roasters and Fraath Mohamed of Laniakea Trade (Koo.mv and Eat.mv).
The panel will be moderated by Thasannum Waheed (Thaathu), one of the youngest Public Relations Consultants in the Maldives and the PR focal at Women and Democracy NGO.
Focused on targeted learning, networking, building valuable new business relationships & finding partners that help business owners to take their business to the next level, Business Expo will be held from 29th-30th September at Dharubaaruge. Over 100 exhibitors have registered to take part in the expo while 1,200 visitors are expected to visit the two-day event.