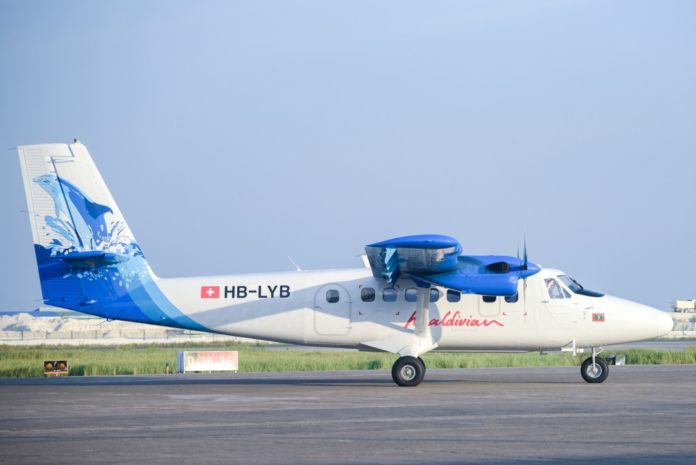 National Airline, Maldivian has acquired their 12th seaplane in order to expand their services.
The aircraft landed at Velana International Airport on the 20th of December 2017, bringing the total number of seaplanes of Maldivian to 12. Parent Company Island Aviation Services Limited Managing Director Haris said that Maldivian will continue to purchase aircraft in order to cater to resorts as long as the tourism industry keeps on growing rapidly.
Maldivian continues to expand their operations Internationally as well for which they are expecting the arrival of a brand new Dash-8 by January 2018.
Maldivian national airline already flies to India, China, Thailand and Bangladesh.