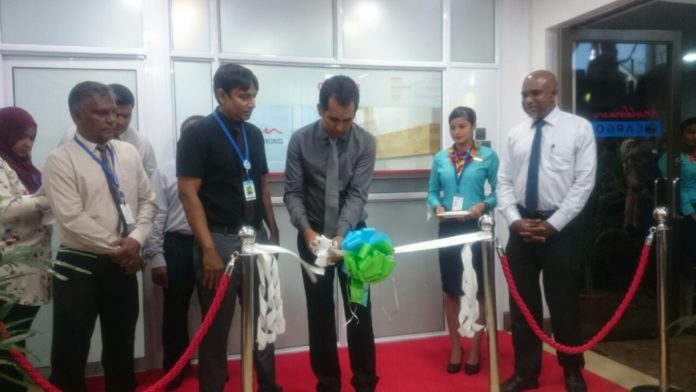 Maldivian has opened a new cargo office to provide cargo services within the Maldives. The office was officially opened by Minister of Economic Development Mr Mohamed Saeed. Addressing the gathering at the opening, Minister highlighted that Maldivian Cargo service was introduced as a result of the efforts to expand the airline's services to its customers. He also commended the airline for its role in the economic advances of Maldives and mentioned that Maldivian is playing an important role in the domestic aviation sector.
In his speech, Managing Director of Island Aviation, Mr Abdul Haris said that cargo service provided by Maldivian airline is a very important facility for the Maldivian economy and that packages can be delivered within a matter of few hours using the Maldivian Cargo Express service. He emphasised on the improvement and frequency of Maldivian aviation services, which could aid in providing an efficient cargo service to customers.
Maldivian opened their first cargo office in 2011 and the number of packages delivered has increased from about just 3 packages to over 100 per day. According to Maldivian, the company's new cargo office is incorporated with the latest technology and facilities.