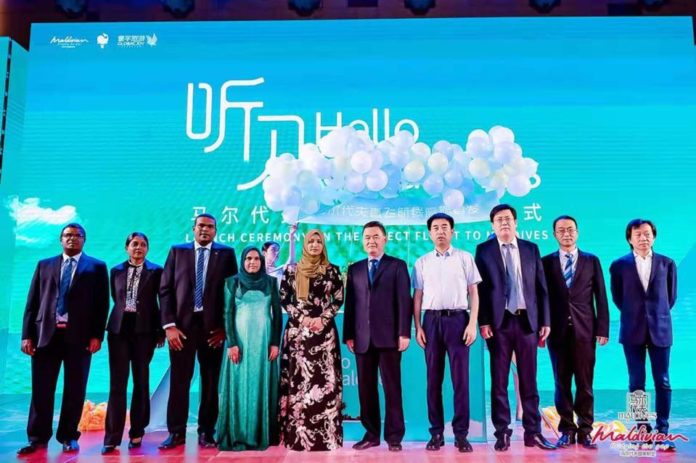 Maldivian is set to start direct flights to China. The announcement was made at a ceremony held in Xiang, China.
The ceremony was joined by Minister of Transport and Civil Aviation Aishath Nahula, Maldives Ambassador to China Aishath Azeema and, the Managing Director of Island Aviation Mohamed Rizvi.
Moreover, over 700 tour operators and senior officials of the tourism bureau of Xiang attended the ceremony.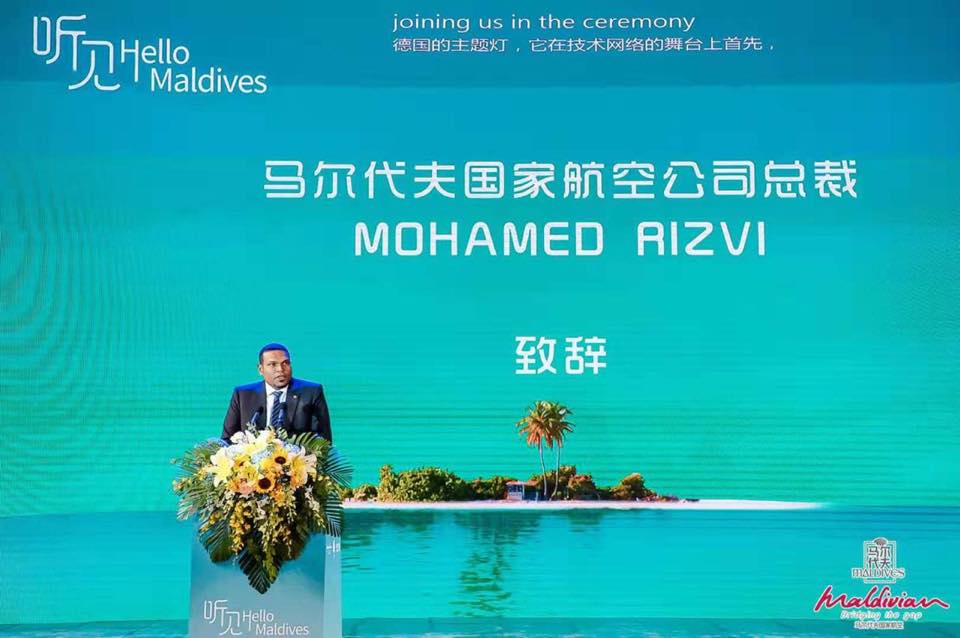 Speaking at the ceremony Rizvi said that they will use the Airbus A330 for direct flights to China.
According to Maldivian, as they get the new Airbuses they will be working to have direct flights from Gan to China.
Maldivian has ordered for 2 Airbuses of A330 and is expecting to receive it in the coming 6 months.