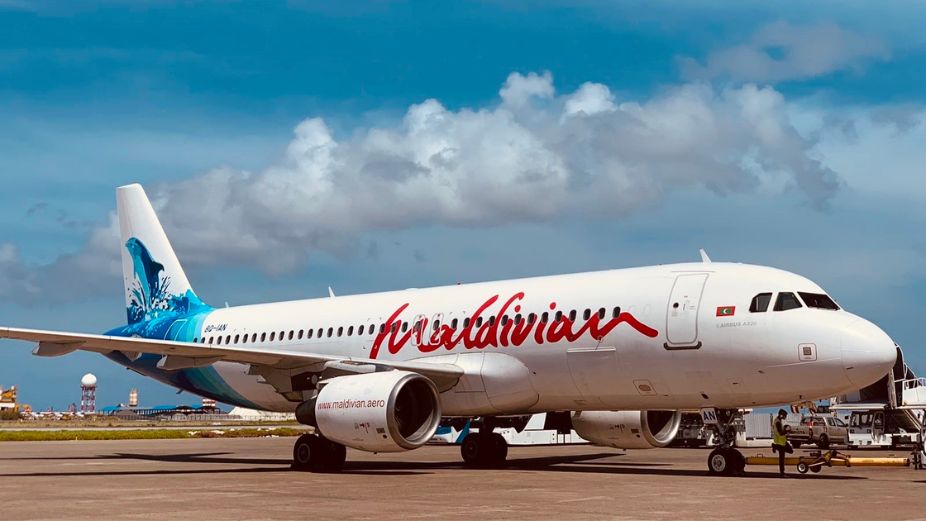 National flag carrier, Maldivian has announced a promotion offering a discounted fare for flights to two Indian destinations: Cochin and Trivandrum.
The promotion provides a discount of over 50% on tickets for these destinations, and booking for the tickets is open until the end of March. The tickets under this promotion will be valid until April 17.
As part of the promotion, the return fare for Cochin has been reduced from USD 400 to USD 216, while the return fare for Trivandrum, previously USD 500, is now USD 232.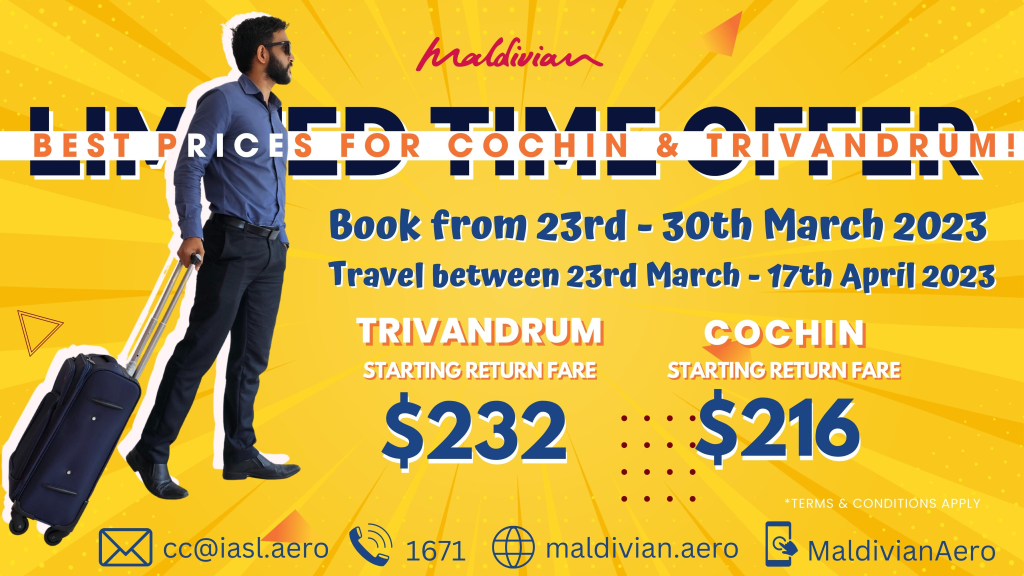 Island Aviation Services Limited, the operator of Maldivian, has stated that the fares for these destinations have been reduced to facilitate travellers' needs, including medical travel, during the holy month of Ramadan.
Currently, Maldivian operates international flights to Cochin and Trivandrum in India, as well as Dhaka in Bangladesh.