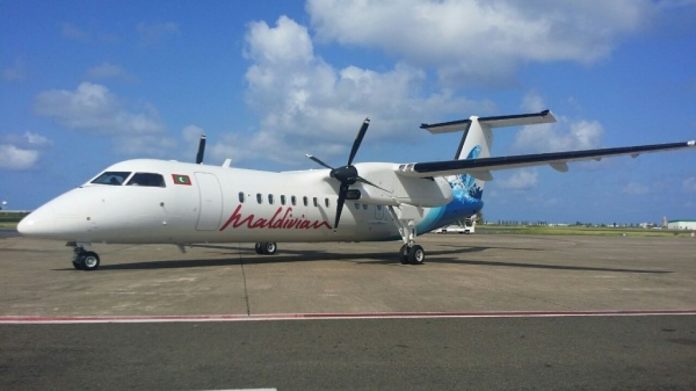 Maldives flagship carrier Maldivian has announced that they are to expand their seaplane operations with 5 more aircrafts expected to enter into service soon.
"Maldivian will take delivery of a new DH-6 Twin Otter aircraft next month. Three more similar aircraft would enter into service early 2018." Abdul Haris, Managing Director of Island Aviation Services (IAS) told local media.
"Our seaplane operations are recognized by our clients for its reliability and service quality. Expanding these operations remains a top priority for us". Haris added.
Maldivian only began their seaplane operations in 2014 and currently operates a fleet of 9 twin otters with regular flights to six resorts in the Maldives. Other than Maldivian, Trans Maldivian Airways (TMA) operates a fleet of 49 seaplanes making them the largest seaplane operator in the world.
The seaplane is the preferred and most common mode of transport between Velana International Airports and resorts across the country. While Velana International Airport is going through major developments, Maldivian is determined to see that their operations grow along with it.
Other than their expansion plans for the seaplane operation, Maldivian is set to bring in a Dash 8 aircraft by the end of November, while 2 more aircrafts are expected to join the domestic fleet in order to cater to the growing number of domestic airports as well as tourist hotels in the outer atolls.