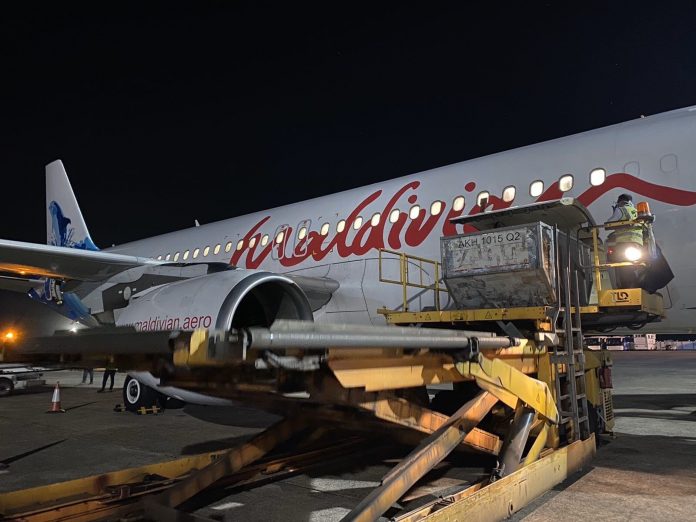 Maldivian flight has arrived with much needed COVID-19 medical supplies imported by Medtech.
The cargo flight arrived at Velana International on 17th April 2020 with 5,000 kgs of cargo which consisted of 4,500 kgs of medical supplies.
These medical supplies brought by Medtech includes 105 cases of sample carriers, 40 cases of triple packaging boxes (used for sample transportation) and 13,600 disposable face shields.
Medtech Maldives is a supplier of healthcare, medical and pharmacuetical products in the Maldives.
The number of positive cases of COVID-19 increased to 14 cases in capital Male' city, and to 34 cases nationwide.
Director General of Public Health, Maimoona Aboobakuru, has announced a 14-day lockdown in capital Male' city on 17th April.
The national airline, Maldivian has temporarily ceased all its domestic operations following the lockdown in the capital Male' city.
The airline has been working with the authorities in conducting repatriation flights for Maldivians stranded abroad and has been conducting cargo flights in light of the COVID-19 pandemic.