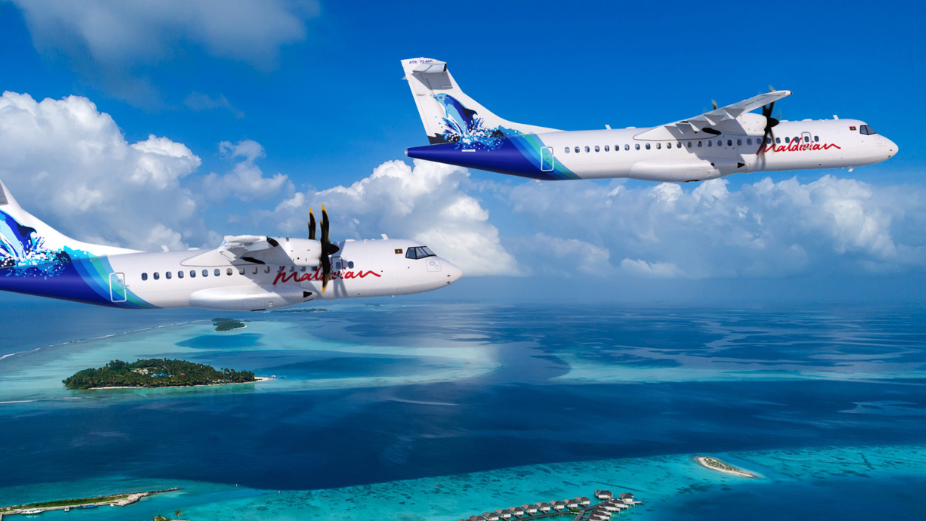 Maldivian, the national airline of the Maldives, has announced plans to acquire five additional ATR aircraft. The airline is now accepting proposals from the potential lessors for the new aircraft, which are to be either completely new or used under lease agreements ranging from six to 12 years.
Island Aviation Service (IAS), which operates Maldivian, issued a notification detailing the airline's search for three operating leases or agreements to be used in its operations. Maldivian intends to acquire three aircraft under operating leases or agreements for use in its airline operations. One aircraft will be acquired through a sale and lease-back (SLB) deal or leased as another company's property to Maldivian. Additionally, the airline is seeking one flight under a finance lease or an agreement to lease the flight for use after purchasing it at the expense of another party. This aircraft will be brought into Maldivian's operations in the first quarter of 2025.
Proposals can be submitted until May 4, with the top three proposals set to be selected and informed on May 21.
Maldivian's move to acquire more ATR aircraft comes after the airline signed an agreement in January 2021 to replace its ageing Dash-8 fleet with three ATR planes. Two new ATR-72 planes were brought to the Maldives in January and are currently being used for operations, while a new ATR-42 aircraft was used in flights in late April.
The airline's decision to transition to an all-ATR fleet was driven by the difficulty of maintaining the old Dash-8s, which are currently being phased out. The Maldives has also announced plans to sell its remaining nine Dash-8 planes over the next two years.
Maldivian's acquisition of five more ATR aircraft is expected to further bolster the airline's operations and contribute to the growth of the Maldives' tourism industry, which has been expanding rapidly in recent years.