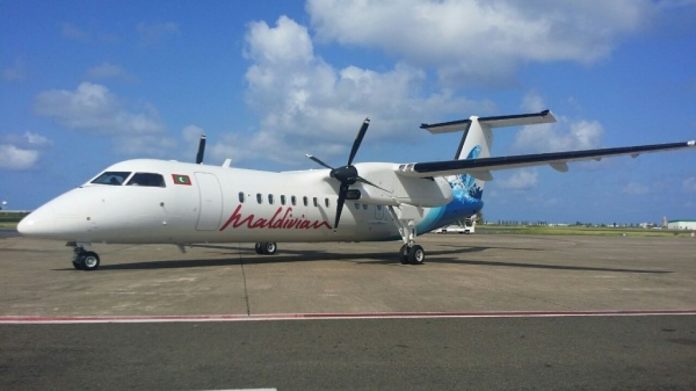 The National Airline of Maldives, Maldivian, is reportedly negotiating with European airlines to expand their services, at the currently ongoing ITB Fair in Berlin.
According to news media, Mr. Mohamed Rizvi, the Head of Maldivian's travel department Maldivian Holidays, discussions are ongoing with three different airlines and are progressing quite successfully. He also stated that they are carefully investigating the different options to expand to Europe, and were also discussing possible ways to expand the seaplane network.
According to Mr. Rizvi, with the current limitations faced by Maldivian due to lack of aircraft that can make long-haul flights, direct travel to Europe is problematic. However, he stated that expansion to Europe and direct flights is something that the company is enthusiastic to accomplish.
Today, Maldivian operates daily frequent flights to 10 airports within the country. In addition to daily flights to Trivandrum, the flag carrier added more destinations to its regional network by commencing flights to Chennai – India, Dhaka – Bangladesh, Bangkok – Thailand, and Chongqing, Wuhan, Xi'an, Nanjing, Changsha and Chengdu in China.