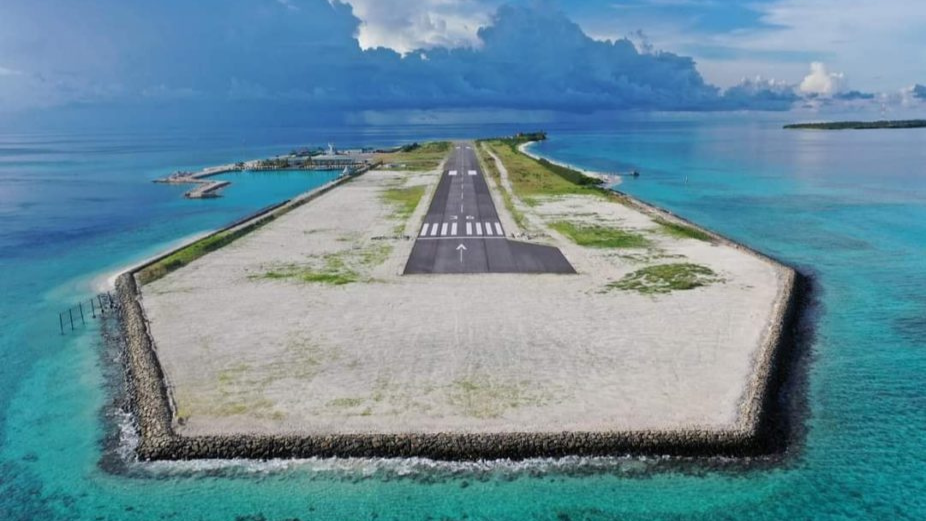 Kuredu Holdings, a subsidiary of Crown & Champa was awarded the contract for the construction of Madivaru airport in Lhaviyani Atoll during 2018.The project now nearing conclusion includes land reclamation from Madivaru's lagoon, construction of a 1200m runway, a passenger terminal and etc.
The first test flight to Madivaru was operated by national airline Maldivian which landed at Madivaru this morning at 09:50 AM. Both Island Aviation's Managing Director Mr. Mohamed Mihad and Transport Minister Mrs. Aishath Nahula has said they are targeting to open the airport before the end of 2021. Normally, schedule flights will commence few days after the first test flight. However, a specific date to begin scheduled flights for Madivaru airport is not yet decided.
Kuredu Holdings and Maldivian have both expressed their interest is running the airport earlier however an agreement is yet to be reached.