Maldivian Red Crescent (MRC) celebrates 10 years of humanitarian services in the Maldives on August 16th.
Maldivian Red Crescent is a non-profit, volunteer-member driven humanitarian organization which provides needed and timely humanitarian services during times of disasters and emergencies in the Maldives.
The Red Cross and Red Crescent Movement's humanitarian work is based on 7 Fundamental Principles: Humanity, Impartiality, Neutrality, Independence, Voluntary Service, Unity and Universal.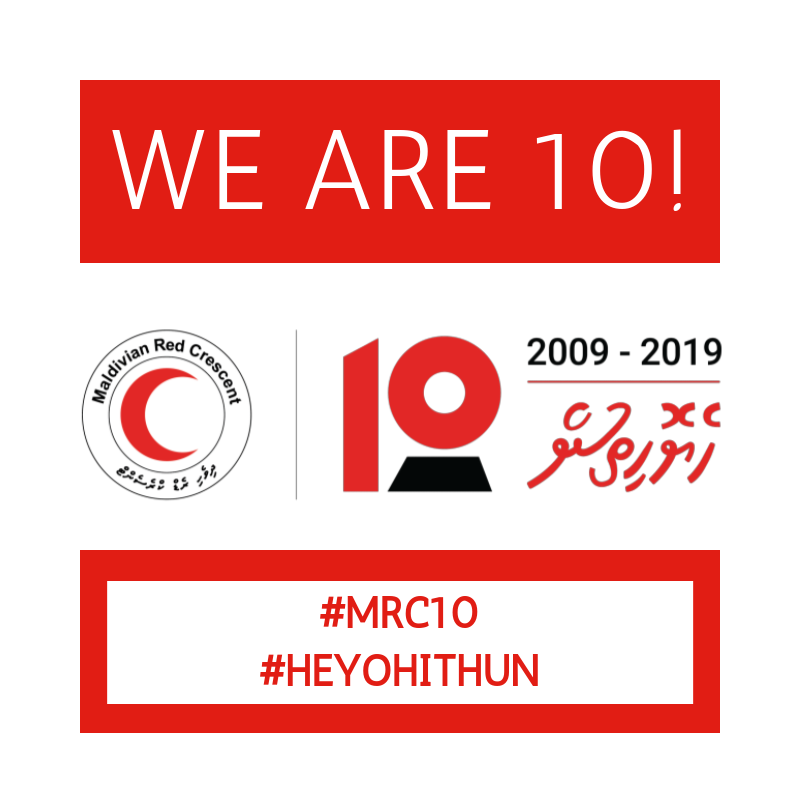 A special message from the President of MRC Ali Nashid was shared on Twitter by @Maldivianrc regarding the tenth anniversary of MRC.
Minister Mahloof also tweeted thanking MRC for its great service to the country. He stated that "Over the past decade, truly, whenever Maldivians have been in need of humanitarian assistance, I have always witnessed the MRC being of great help."
In May 2019, MRC released the Strategic Plan 2019–2030 which calls for the inclusion of "integrated risk assessments into the island, city and national development planning".
The Strategic Plan 2019–2030 aims to build resilience at all levels by aligning with major global development frameworks over the next decade.