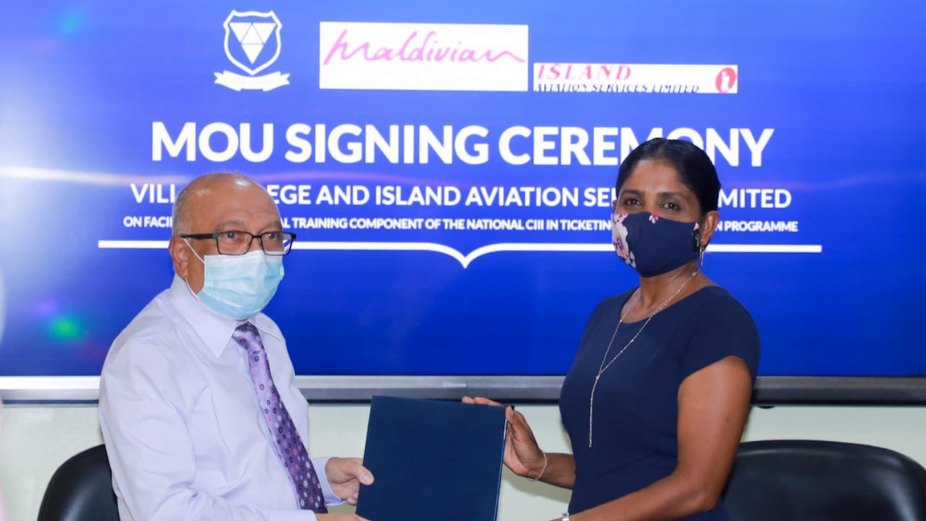 National flag carrier Maldivian has signed a Memorandum of Understanding (MoU) with Villa College to commence an Internship Program for the students of their National CIII in Reservation and Ticketing programme.
At the signing ceremony held at Villa College yesterday, the agreement was signed on behalf of Villa College by Rector Dr. Ahmed Anwar. It was signed on behalf of Maldivian by its Deputy Managing Director Aishath Jennifer.
According to Jennifer, this agreement would pave the way for further skill development of students in the aviation field. She stated that students will be given the opportunity to hone their skills in an empowering working environment provided by Island Aviation.
Furthermore, Jennifer noted that the company will be working with various institutions to help develop the local workforce, which will in turn help achieve one of the corporate social responsibilities of the company.