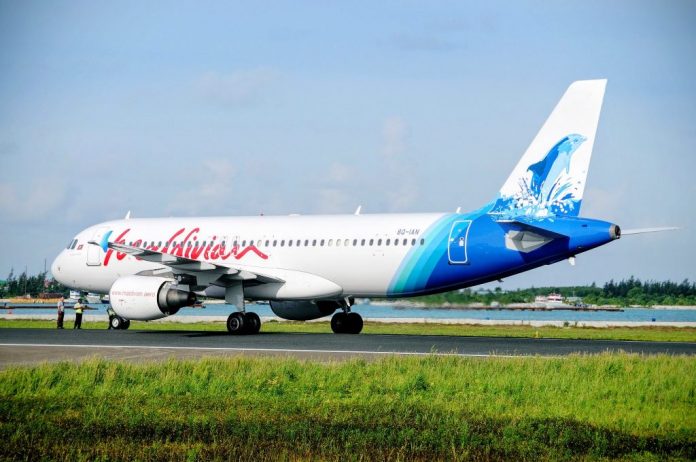 Maldivian, the national airline of the Maldives is to operate the first international flights to Maafaru airport in Noonu atoll which will officially open on 1st December 2019.
The airport will be managed and maintained by Maldivian and the international flights will commence from the official opening.
Maafaru airport was developed with a grant aid of US$ 60 million from the United Arab Emirates's (UAE) Abu Dhabi Fund for Development. The airport was developed by a Singaporean company.
The newly developed airport boasts a 2,200-meter long runway and is 40 meters wide with a state-of-the-art terminal with a VIP lounge. It can accommodate large aircraft such as Airbus A320 and Boeing 737.