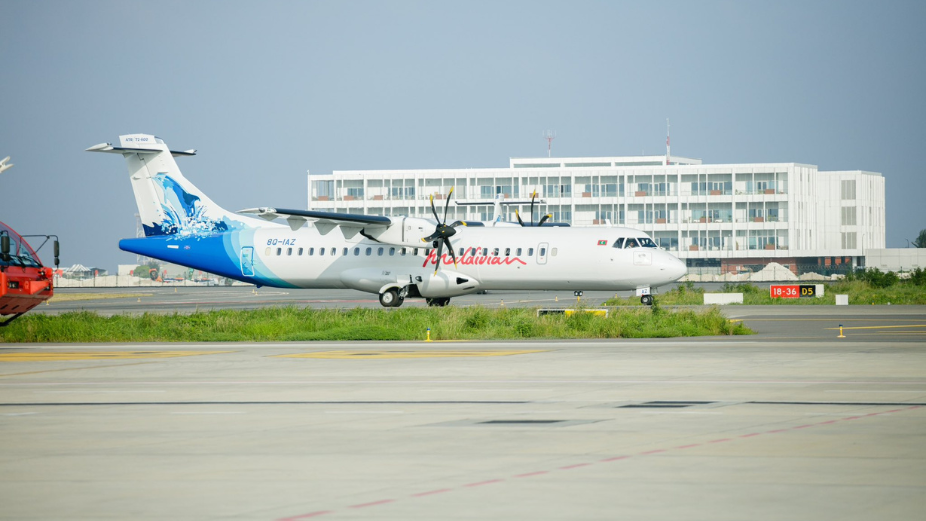 Maldivian, the national airline, has launched its inaugural commercial flights to Addu City with the deployment of its new ATR-72-600 aircraft, featuring new in-flight catering services. The aircraft, manufactured by a world renowned regional aircraft manufacturer boasts a seating capacity of 70 passengers and is powered by state-of-the-art engines. This upgrade will result in a 20% reduction in maintenance costs and a 3% decrease in fuel consumption in comparison to previous aircraft.
The introduction of these new aircraft marks a significant improvement for Maldivian as its previous Dash aircraft, which had been in service for twenty years, had been experiencing maintenance issues and disruptions to flight schedules. However, with the acquisition of these new aircraft, the likelihood of technical problems disrupting flight schedules is greatly reduced. In addition to the two new ATR-72-600 aircraft, Maldivian will also receive an ATR 72-400-seat aircraft this month, expanding its fleet.
The ATR 72-600 aircraft arrived in Addu City with 66 passengers and the second flight is set to commence within a week. These new aircraft, purchased by Maldivian from France, were acquired to improve the quality of domestic flights, marking the first time the national airline has purchased brand-new aircraft. The ATR 72-600 with its lightweight structure, optimized speed, and PW127XT engine, is considered one of the most fuel-efficient regional aircraft in the industry, consuming less fuel and reducing emissions, ultimately resulting in decreased travel costs for passengers.