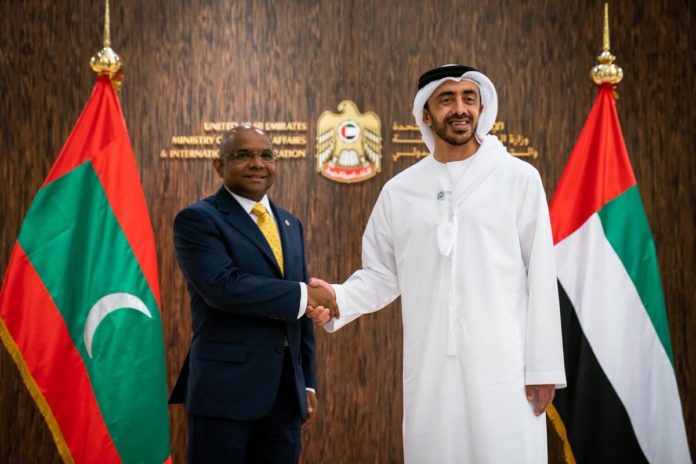 Foreign Minister, Honorable Abdullah Shahid stated that the Maldivians will be able to travel to UAE without a visa from 2019 onward. 
Honourable Abdullah Shahid has met the foreign minister of UAE, Honorable Abdullah bin Zayed Al Nahyan during the official trip to UAE. Minister Abdullah Shahid tweeted that discussions were made regarding the visa between two nations where a new visa agreement will be made allowing Maldivians to travel to UAE without a visa from 2019 onward after which an on-arrival visa of 30 days will be offered for all Maldivians.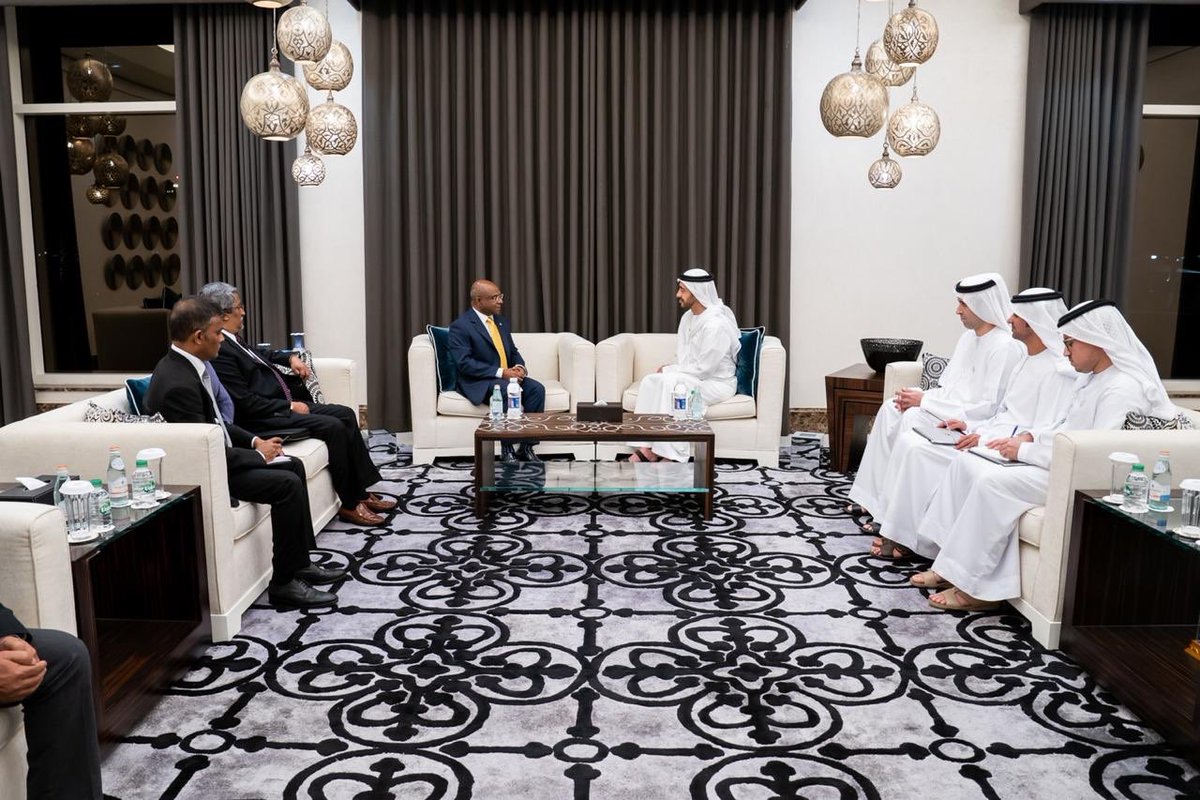 During the meeting, the Minister had discussed the manifesto of the new government of his Excellency Ibrahim Mohamed Solih while discussions were also made upon improving the relations between the nations and increasing business relations and investments in the future. Minister had also visited the Maldivian Embassy in UAE.
The foreign minister has been having meetings since this Wednesday where he met the foreign minister of UAE along with other senior officials of UAE government. The minister also had successful meetings in India previously. State minister, Honorable Ahmed Haleel has also accompanied the minister for the official meetings.