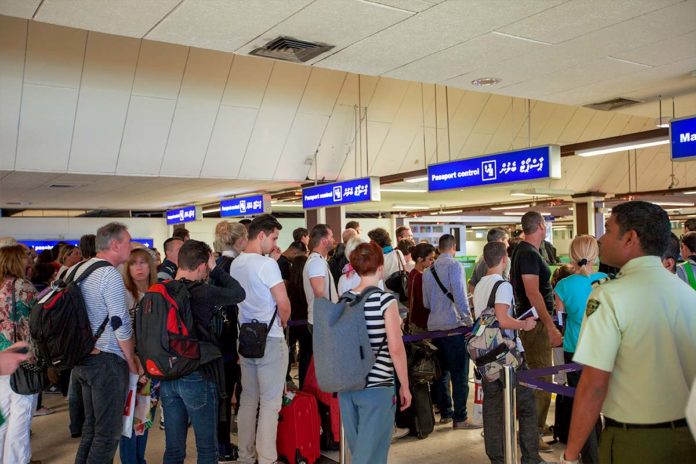 Statistics of June month have revealed that the number of Maldivians travelling to Sri Lanka has dropped. Sri Lanka is one of the top destinations that Maldivians travel throughout the year; hence, monthly statistical comparison of both years revealed that it has dropped this year. Surprisingly, even during the Eid holidays of June month this year, number of travelers reduced by 5.9% compared to last year's same period.
Maldives falls under the top 10 countries with the highest number of tourist arrivals to Sri Lanka. This year, up until now, approximately 34,000 Maldivians travelled to Sri Lanka which was a decline of 15% compared to last years this period.
This year, till now, India recorded the highest number tourist arrivals to Sri Lanka. Statistics revealed by the Tourism Promotion office of Sri Lanka stated that over one million tourists have travelled to Sri Lanka up to June month of this year.