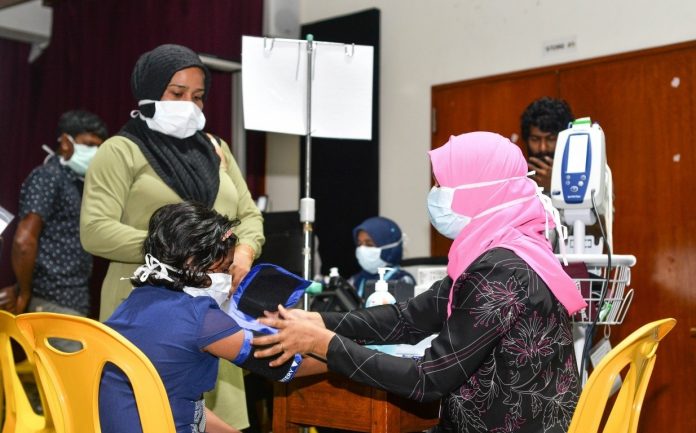 The government has converted the travel clinic established in the Male' Hiya 2 area of the Male' city to a flu clinic.
In a statement released by the IGMH, they have converted travel clinic into a flu clinic, and now both local and foreigners will be treated in the clinic from 10:00 am to 10:00 pm.
This change was brought as the government has decided to quarantine everyone who is returning from abroad as a prevention measure against the virus. Thus the need to have a separate clinic for those who come from abroad is eliminated.
IGMH advises those with symptoms to visit the clinics instead of hospitals.
The Maldives has reported 19 confirmed cases of COVID-19. There have been no fatalities reported so far.