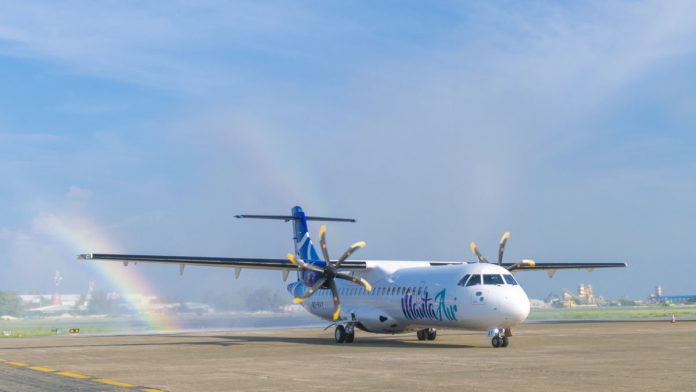 Manta Air, has started its commercial operations to Huvadhu via Kooddoo Airport today with special fares.
Manta Air will operate on a pre-published fixed schedule with daily flights between Kooddoo & Male', which will provide customers with multiple connectivity options throughout the day and allows them to book their preferred flights well in advance of their travel dates. The operation is set to start from 1st December onwards.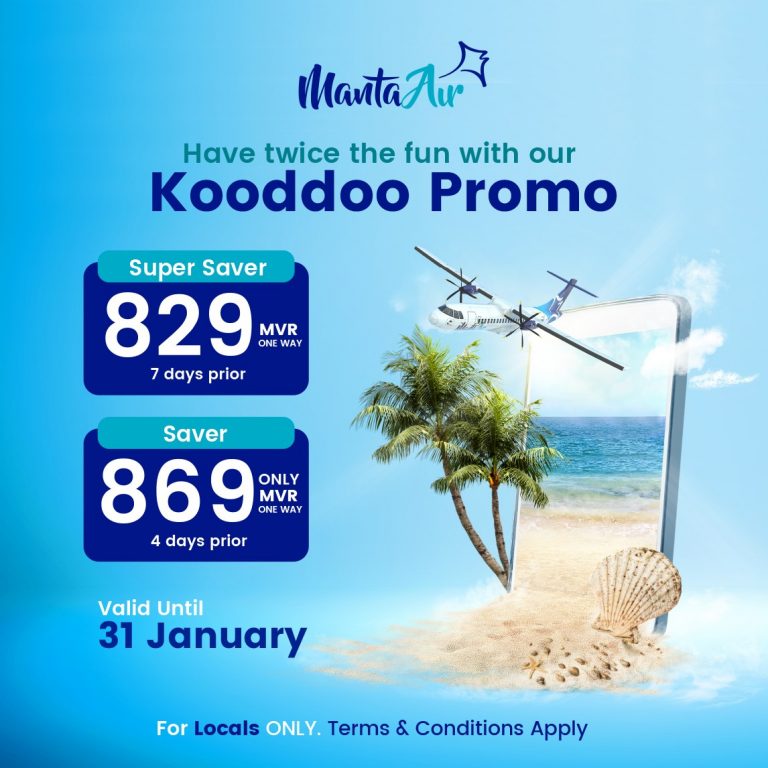 Manta Air tickets to Kooddoo are now available for purchase through online from official website www.mantaair.mv and also through the authorized passenger sales agents.
Mohamed Khaleel, CEO of Manta Air, said, "We are excited to announce the start of our services to a new destination. It has been a very exciting year for us. We have been able to achieve back-to-back milestones in a short amount of time in making your tropical journey an amazing one. Our promise to all passengers flying to Kooddoo is that we will change your flying experience by making flying more mantastic, enjoyable and effortless for everyone!"
With less than one year into its operations, the airline has already become a game-changer in the skies of Maldives. Manta Air has become famous for providing the first on-time scheduled service in the Maldives where passengers have finally let go of their worry for last-minute surprises and are known for providing a top-notch five-star experience for all its guests which has also impacted the airline industry.
For more details call our reservations number 3314477 or 7994405 during standard business hours