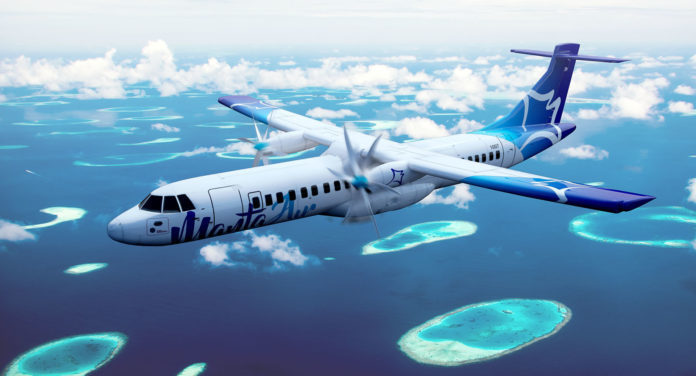 Manta Air is preparing to start its flights as a new domestic airline in the Maldives where it has purchased two new ATR 600-72 model aeroplanes manufactured by ATR company.
The COO of Manta Air, Mr Edward Alsford outlined that the purchase of the two new ATR aeroplanes indicates the effort of the company to provide the best service to their passengers. The first plane is scheduled to arrive by the end of next month while the second plane will arrive before this year end. 
The airline has decided to fly its first flights to Dhaalu Kudahuvadhoo, Baa Dharavandhoo and Thaa Thimarafushi.
The government owned Airline, Island Aviations and Villa Air Private Limited are the current domestic flight service providers in the Maldives. Moreover, seaplane services are also provided by Island Aviations and Trans Maldivian Airways.