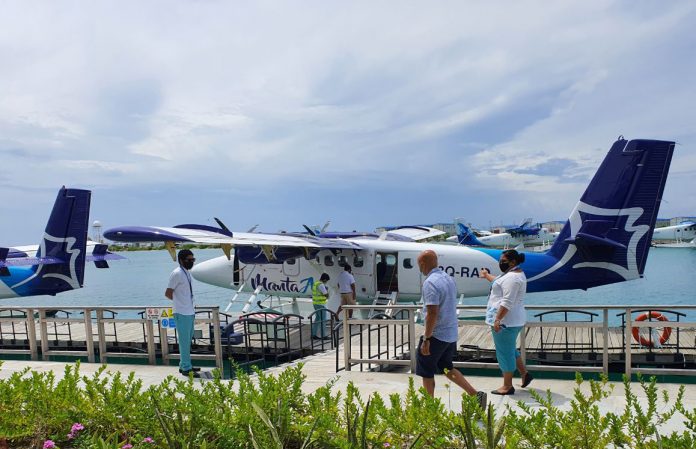 With the Maldives reopening its borders, Manta Air completed it's first post lockdown tourist flights today (15th July 2020).
"We are excited to be restarting tourist flights once again and flying our passengers to their tropical destinations. Our promise to everyone is that we will keep on providing the same high level of service expected with an enjoyable hop across the blue while you enjoy the best of what the Manta has to offer", said Mohamed Khaleel, CEO of Manta Air.
With tourist flights restarting, Manta Air has also enhanced its safety standards in accordance with the new normal of air travel, ensuring that all the guests can feel comfortable and travel with confidence. The top priority of Manta Air is to be committed to making your journey safe and hassle-free.
In addition to restarting tourist flights, Manta Air will still continue to support the on-demand charter requirements for both ATR and twin-otters should there be a specific requirement at any time during this period. It will also continue to operate our seaplane service for locals, to maintain and continue domestic transfer connectivity in the atolls.
"We are excited again to make travel enjoyable and effortless to all traveling in the Maldives. So let's sit back and relax once again as we cruise you to your tropical destinations", said Khaleel.