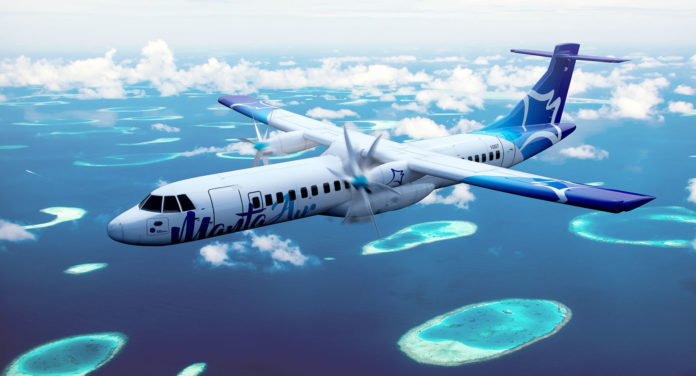 Permits have been applied to the government to start operating a new domestic airline in the Maldives as a foreign investment project.
A senior state official stated that documents have been submitted to the state to operate an airline in the Maldives, which is a project funded jointly by a Maldivian and a foreign investor. Permits will be granted to the respective parties very soon, said the official. "The process involves a lot of procedures. We have now requested for a feasibility report from the parties".
"Manta Air" which will begin its initial operations to Dhaalu Atoll. Manta Air is a venture by Reollo Investments, which runs the recently opened Kandima Maldives resort and Dhaalu Airport. The airline is set to start operations this year and will have an initial fleet consisting of four seaplanes and three ATR aircrafts.