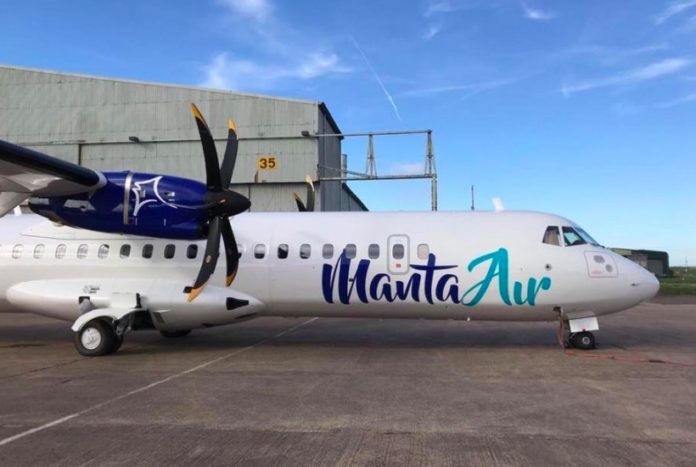 Manta Air, the upcoming new experience in the Maldivian skies, welcomes its second addition to its fleet of ATR Aircrafts.
The aircraft which is expected to arrive today afternoon is also one of the latest generations of the ATR series–the ATR 72A600. Following a third edition of the same series of aircraft to its fleet confirmed for January 2019 quarter one, Manta Air has also targeted to begin a seaplane operation within the first quarter of 2019.
With the expansion of its fleet, Manta Air aims to stay true to its core goals when it starts its operations to cater to the need for more domestic transport options and support the rapid development of domestic airports and the fast-paced expansion of resorts and guest houses across the country.
Manta Air is now in the final preparation stages to take its guests across the tropical skies of the Maldives and will start its operations once MCAA gives the go ahead.