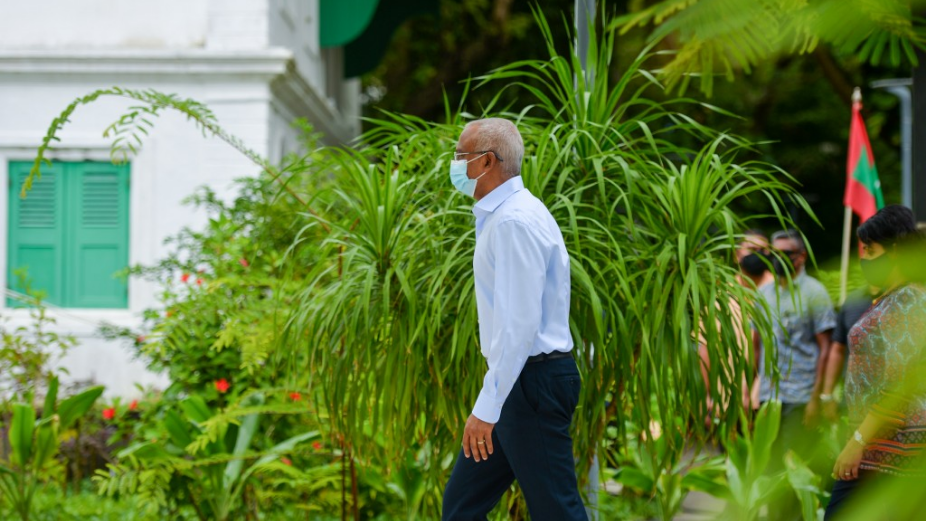 Over the last two years under President Ibrahim Mohamed Solih's current administration, our nation has taken many a stride forward in the way of progress. The same can be said about our local economy; under the leadership of President Solih, a number of opportunities have been opened up for micro, small and medium-sized enterprises (MSMEs) in the Maldives.
A major development in this realm was the formation of the SME Development Finance Corporation (SDFC). SDFC was established as a specialized financial institution providing financial products and ancillary services to MSMEs and entrepreneurial start-ups with the primary purpose of easing access to finance for MSMEs.
Ever since SDFC was issued the Financing Business License by Maldives Monetary Authority in February 2019, the corporation has provided MVR 301 million in loans to 301 businesses across the Maldives.
As the COVID-19 pandemic caused major disruptions across the globe this year, many local businesses suffered as well. To help them overcome their challenges, economic relief loans were provided by SDFC and the Bank of Maldives (BML). By the end of October, MVR 968.16 million was provided under this scheme.
COVID-19 financial aid loans for MSMEs were provided by SDFC. As of the end of last month, these loans totaled MVR 300 million, provided to 1,815 enterprises. Provision of loans during this year's recessionary crisis would enable MSMEs to continue their businesses despite the odds; it is very likely that a great number of them would have otherwise ceased operations.
While such measures are beneficial for MSMEs, one must also consider the alternatives that could potentially be put into practice.
In Singapore, for example, MSMEs are eligible for tax exemptions for the first three consecutive years of operation, depending on income. The Productivity and Innovation Credit Scheme in Singapore also allows for tax deductions for investments in approved innovation and productivity improvements.
While measures by the SDFC under Ibrahim Mohamed Solih's presidency has most definitely cushioned the blow for MSMEs this year, such considerations would further clear the path for them to flourish in the economy in the long term.