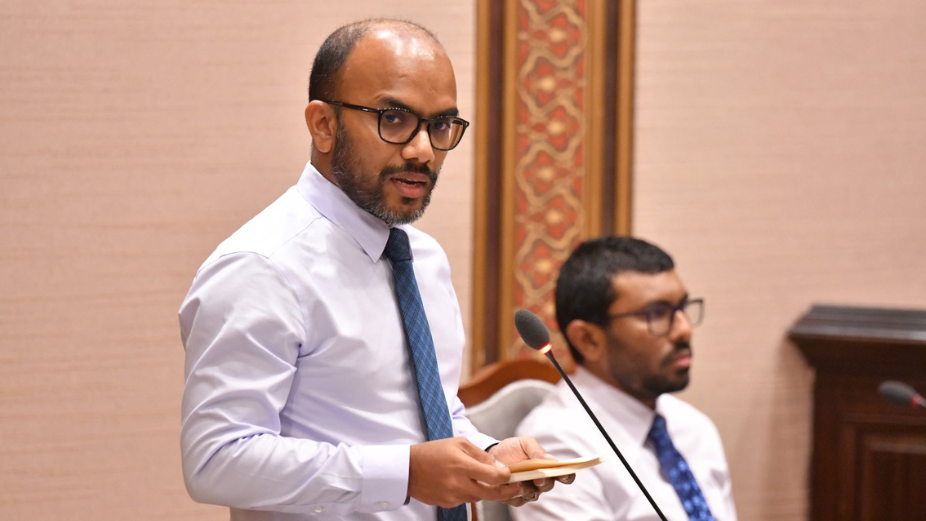 For the next fiscal year, a massive budget of MVR 42.7 (42,680,269,914) billion has been presented to parliament. Finance Minister Ibrahim Ameer presented the budget at the ongoing session of the Parliament.
Next year's budget, according to Minister Ameer, aims to alleviate the difficulties caused by the COVID-19 economic crisis and rising commodity prices on the market as a consequence of the Russia-Ukraine war, as well as ensure fiscal and debt sustainability. The state budget for 2023 is MVR 5.8 billion greater than the budget approved for the year 2022.
This year's budget allocates MVR 40.7 billion to various uses. The budget allotted the remaining MVR 2.1 billion to pay down the debt. The majority of next year's budget will be comprised of recurring expenses similar to those of past years. 67% of the budgeted amount of MVR 40.7 billion is required to cover recurring expenditures. According to the data, this represents a 1.9% increase from the previous year.
The next largest spending is designated for economic and industrial expansion. For this aim, MVR 10.5 billion has been allotted. However, this is MVR 14 billion less than the MVR 119 billion allocated to the sector this year.
In presenting the budget, he stated that the country's economic growth will rise and output will increase by 7.6% in the following fiscal year. It is anticipated to remain at 7.1% for the following three years.
The budget forecasts that inflation will increase to 5.4% due to increased global commodity costs and price changes resulting from the decision to raise taxes. On the other hand, it is anticipated that the inflation rate would remain relatively stable at 2.1% over the medium term as global prices decline and tax reforms stabilize.