Maldives Travel Awards celebrates the official launching of the awards for 2019, with a special networking evening hosted at Grand Park Kodhipparu Maldives. The event was attended by professionals from the travel industry and commercial partners of the Travel Awards.
During this event MATATO officially confirmed 08 local companies as partners to the 2019 edition of the Travel Awards
Coca Cola : Beverage Partner
Print Lab: Printing Partner
Avas: Online Media partner
Blak pvt Ltd: Marketing partner
ELIYZ: Photography partner
Loop Craft: Creative technology Partner
Lynx I Inc: Production Partner
Maldives Insider: Travel Media Partner
Island Chief: Tabloid Partner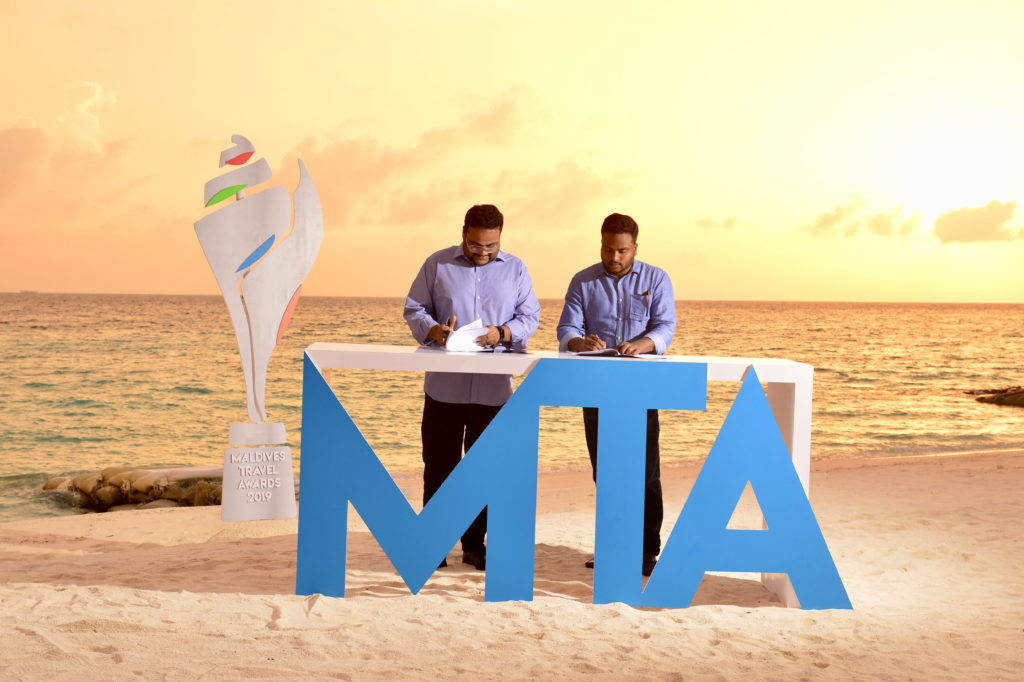 This year will mark the 8th Anniversary for Maldives Travel Awards celebrated in three separate editions, People's edition celebrates the achievements, outstanding contribution by individuals in the industry. Guesthouse Edition honors the innovations and developments in the guesthouse sector which has opened new opportunities for the development of a sustainable tourism industry.
This year MTA plans to host the award night for the Guesthouse Edition in Thoddoo, one of the leading guesthouse islands in Maldives. During the launching event, MAATO also signed with the Guesthouse Association of Maldives, securing the endorsement of the organization to promote the awards with the guesthouse sector.
The annual gala night for Maldives Travel Awards marks the premier night of excellence in the travel industry of Maldives, bringing together the largest club of travel professionals and executives for an evening of celebration.
In June 2019, MATATO will announce for the nominations in three editions of the awards.