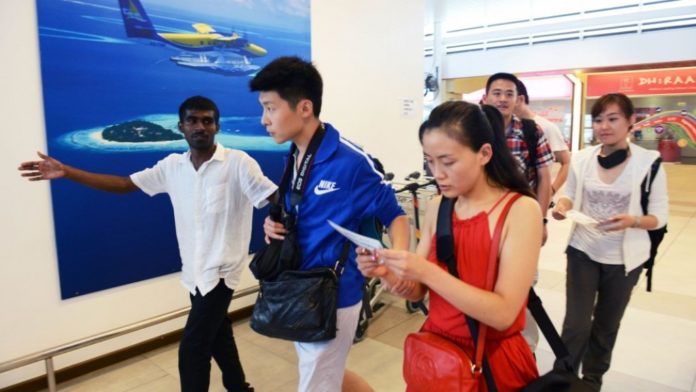 Maldives Association of Travel Agents and Tour Operators (MATATO) is preparing to start a training program to attract more tourists from China in to the Maldives.
MATATO will conduct this training program "Attracting the right Chinese Traveler" in collaboration with China Outbound Tourism Research Institute (COTRI) on the 11th of next month. Resorts, Guesthouses and Safaris are welcomed to participate in this training program.
According to MATATO, this program will be targeted towards individuals of tourism industry working in sales and marketing sectors.  This training program will be carried out by the Founder and Director of COTRI, Professor Dr. Wolfgang Georg Arlt.
China has the highest number of outbound travelers in the world totaling to 125 Million travelers each year where they spend over $260 Billion and Maldives is included in the top 10 destinations where Chinese travels.
Statistics by the Ministry of Tourism of Maldives have revealed that tourist arrivals from China totaled to 141,495 till the last month of this year. In comparing with the same period of last year, it is evident that tourist arrivals from China dropped by 10.3% since it totaled to 157,764 last year.