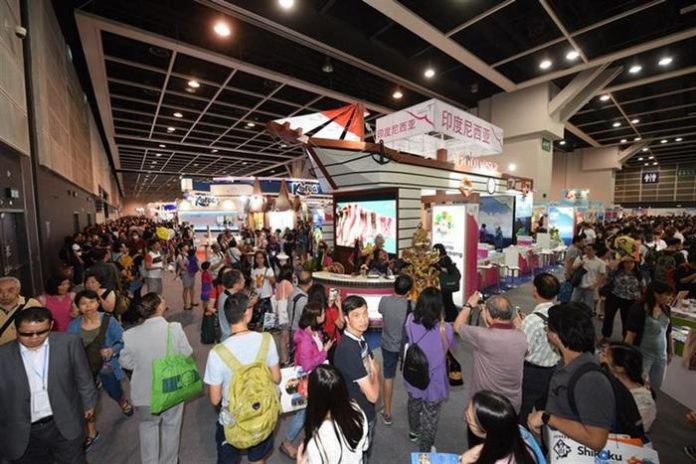 Maldives Association of Travel Agents and Tour Operators, MATATO is hosting a destination showcase in Hong Kong, at the 32nd Hong Kong International Travel Expo (ITE Hong Kong), from 14th June to 17th June 2018. Is is one of the most prominent travel trade events in Hong Kong, with a large number of trade visitors representing mainland China, the world's largest source market for tourism. A pioneer among Asian travel fairs, ITE Hong Kong features trendy travel themes popular with affluent travelers including FIT, and trade visitors.
05 Maldivian companies are taking part in the exhibition, hosted at the Hong Kong Convention and Exhibition Center. More than 65 countries are represented at this trade event and more than 12000 travel agents and listed buyers are expected to visit the event over the period of three days. This is is the 06th international travel trade event led by MATATO in 2018, and the second in East Asia, after Vietnam International Travel Exhibition in March. In 2018 MATATO's key priority is investing heavily on destination marketing, with an emphasis to explore markets that are emerging and has potential for the destination. In April this year, MATATO was in Middle East with a road show covering major cities in the gulf, with more than 10 Maldivian companies.
MATATO is also gearing up marketing efforts in India with a campaign to raise the visitor count from India to 100,000 by the end of 2018. Under this campaign MATATO has hosted 04 trade events in India this year, most recently a destination show case in Mumbai, with 10 Maldivian companies, hosted at the Four Seasons on 11th May 2018.
After Hong Kong, MATATO will be in Colombo for the destination showcase scheduled from 26th to 27th July followed by a road show in Bangalore, India from 26th to 29th July 2018.