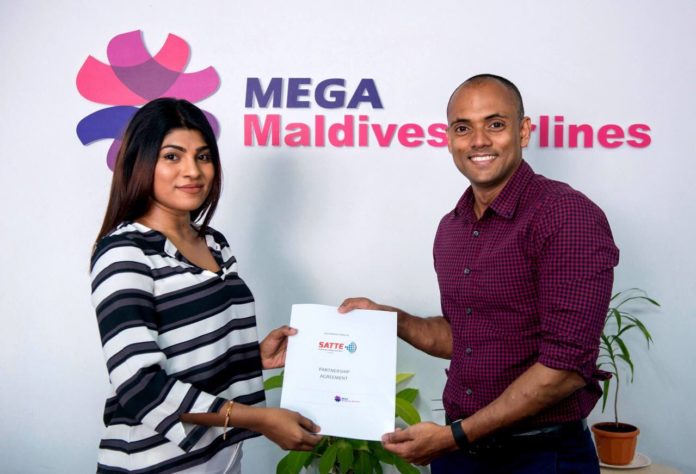 Maldives Association of Travel Agents and Tour Operators (MATATO) has signed a partnership agreement with Mega Maldives, as the Airline partner to host a destination stand at South Asia Travel and Trade Exhibition, SATTE. This exhibition will take place in Delhi, India, from 15 to 17 February 2017.
SATTE, South Asia's leading B2B travel and tourism trade exhibition, has worked its way to become a catalyst for the Indian travel and tourism sector and has been seeing an overwhelming response from Indian and global players, each visiting the event with high expectancy from the event and its offerings.
MATATO is hosting a destination stand at this exhibition with more than 10 Maldivian companies already confirmed to participate. The partnership with Mega Maldives allows MATATO to offer reduced prices, and tailored packages for Maldivian companies, especially small and medium size travel business to exhibit in one of the biggest travel exhibitions in this region.
Through Mega Maldives Airlines MATATO will also be offering reduced airfare to exhibitors and visitors. MATATO is also offering special packages for guesthouses, to take part in this exhibition. Registration is open till 30th January 2017.