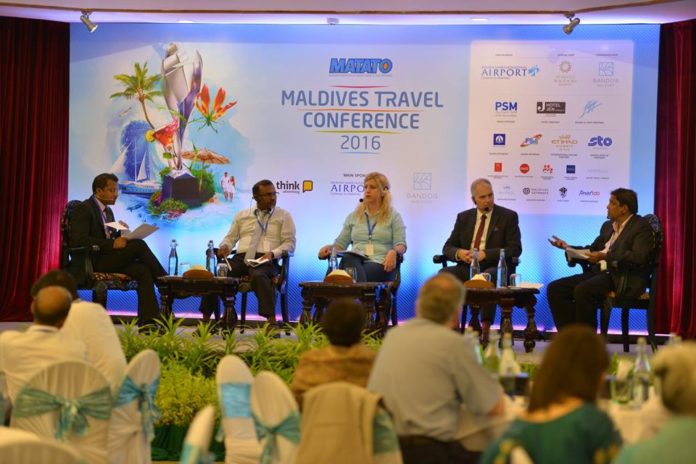 MATATO invites its members and industry partners, to participate in WTM Connect Asia 2017, to be held from the 17th to 19th of May 2017 in Penang , Malaysia.
MATATO in partnership with WTM brings the opportunity for MATATO members and local travel companies, to exhibit at WTM connect, exclusive and tailor-made event to host Asia leading travel business, at reduced rates for exhibition.
World Travel Market Connect Asia was launched in May 2016. The inaugural event was a success with more 1700 prescheduled meetings made onsite and more than 90% exhibitors' satisfaction. Value of business onsite was more than USD10.5 million.
Feedback on the show has been great with exhibitors valuing the high quality hosted buyers, ease /hassle free set up from both the pre scheduled meetings and pre-build pod format, networking opportunities , & content . The format focusses on pre-scheduled meeting sessions, additional appointments opportunities, networking sessions, seminars and pre-build stand/pod set up. The aim is to maximize your touch points with the elite, high quality buyers and creating visibility for these markets in order to create lasting personal and business relationships.
The show format was also structured to assist our clients in both saving on time and cost to maximize their ROI. World Travel Market Connect Asia 2017 brings together leading hosted buyers from South East Asia, China and international markets to connect and conduct valuable business meetings with global suppliers in an exclusive, focused and hassle free setting. This is a predominantly South East Asia and China show.
The second edition of WTM Connect Asia will again be held from the 17th to 19th of May 2017 in Penang, Malaysia. It is the one stop shop for you to target the most valuable travel buyers. Through partnership between MATATO and WTM, MATATO will be hosting a destination pod/pavilion at WTM connect Asia with limited number of 6 co-exhibitors.
Registration deadline is 30th January 2017.