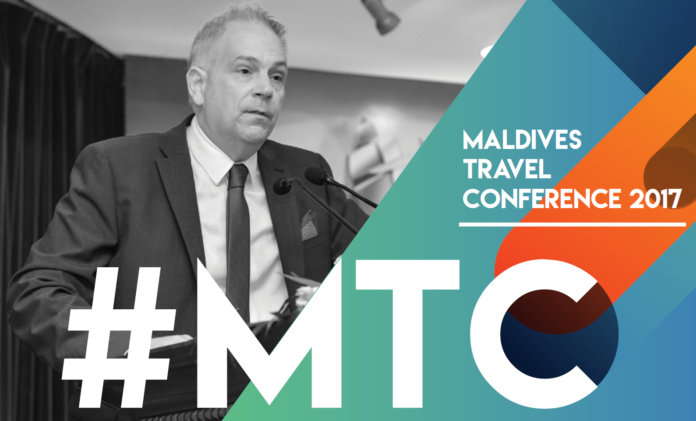 Maldives Association of Travel Agents and Tour Operators (MATATO) is set to host Maldives Travel Conference 2017 on the 23rd of November 2017 at Bandos Island Resort and Spa.
Maldives Travel Conference 2017 is presented in partnership with the world's largest travel website Trip Advisor. TripAdvisor will be running a knowledge series on the destination and world travel market as part of the 2017 Conference. Five topics and four keynote speakers are set to be featured during the conference.
As part of Maldives Travel Conference 2017, Trip Advisor will be running a full-day workshop as Knowledge series on latest digital trends, destination insights, brand safety and crisis management.
Guests are expected to arrive at Bandos Island Resort at 10:30 am on the 23rd of December 2017, with keynote speeches and discussions running on until 15:30 hours with a lunch break in-between.
Keynote speakers include Damian Cook who is the CEO of E-Tourism Frontiers, Sarah Mathews who is the head of destination marketing at Trip Advisor, Halona Padiachy who is a Director at Pacific Asia Travel Association as well as Dr Abdulla Mausoom who is the General Manager of Sun Island Resort and Spa.
Key topics set to be discussed at the Conference include destination review, the evolution of travel, 2017 global travel trends and Maldives destination insights, best practices of digital marketing and a traveller's path to purchase and the right to attribution.
MATATO successfully introduced Maldives Travel Conference in 2016 as part of Maldives Travel Awards. Maldives Travel Conference was themed on destination marketing and featured prominent keynote speakers who represented leading travel institutes in the world. The conference was attended by more than 150 travel professionals.
The 2017 edition is expected to bring together international and local experts to create a platform for tourism industry stakeholders and government policymakers to share views, knowledge and experience focusing on tourism development, policies and strategies.