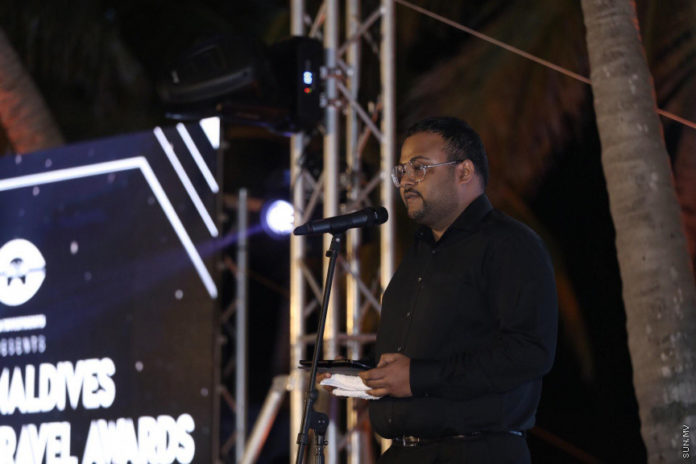 Maldives Travel Awards celebrated the best of local island tourism honoring the winners in 15 categories of the Guesthouse Edition 2018.
The exclusive award function, attended by more than 250 representatives from the travel industry, was officially hosted by Housing Development Corporation in Hulhumale' – home to the largest guesthouse community.

More than 120 nominations were submitted for the Guesthouse addition in 2018, and the participation represented guesthouse businesses from across the country. More than 5000 votes were registered through SMS and online voting platform.

Reveries Diving village from Laamu Atoll Gan, bagged the honor of the, title for the Leading guesthouse in 2018. And for the rst time, A.A Ukulhas, made their way to the top as the Leading Guesthouse island of Maldives. In addition Ukulhas also took home the Leading beach Island award.

Here are the winners of Maldives Travel Award Guesthouse Edition:

Leading Guesthouse Reveries Diving Village Surf & Spa
Leading Food & Beverages Guesthouse Velana Beach
Leading Guesthouse Diving & Watersports Fulidhoo Dive & Water Sports
Leading Eco-Friendly Guesthouse NOLHI ESCAPE
Leading Business Guesthouse UI Inn
Leading Heritage Guesthouse Detour Beach View
Leading Adventure Guesthouse Shallow Lagoon Rasdhoo
Most Innovative Guesthouse Concept Crystal Sands Hotel
Leading Guesthouse Brand Kaani Beach Hotel
Leading Transport Service Provider Nevi Transfer Service
Leading Beach Island AA.Ukulhas
Leading Guesthouse Island AA.Ukulhas
Winners in the following categories are awarded by MATATO.
Leading Business Development Partner Allied Insurance
New Comer of the Year Villa Rose
Most Supportive Guesthouse Crystal Sands Hotel

Guesthouse Edition was first introduced in 2017, as an exclusive platform to celebrate tourism in local communities. Winners in the Guesthouse edition are selected with a combination of popular vote (60%) and traveler ratings (40%) provided by world's largest travel website Tripadvisor.

MATATO will be hosting the Gala Edition of the awards later this year which is exclusive for the resort industry. More than 200 nominations are registered for the Gala addition including resorts, airlines and liveaboards.
Voting for the Gala edition will start on 15th September 2018 and the Gala dinner is scheduled to late October.