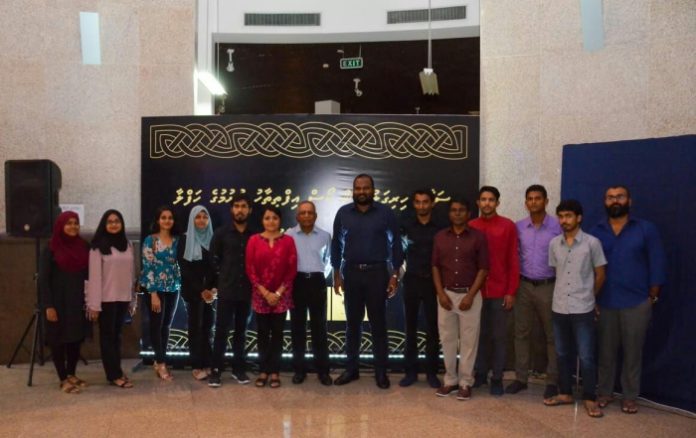 Maldives Association of Tourism Industry (MATI) and Gadheemee Collection has launched a course on traditional stone carving in the Maldives.
Conducted in association with the Tourism Ministry and Arts & Culture Ministry, the first of its kind "Traditional Stone Carving Course" will be held for two months starting June 20th.
Ten participants were selected to be trained under the sponsorship of MATI.
A special inauguration function took place at the National Museum on June 22nd, where the Tourism Minister Ali Waheed, Arts & Culture Minister Yumna Maumoon and MATI Secretary-General Ahmed Nazeer attended the ceremony and highlighted on the importance of the re-introducing the almost lost traditional art form.
Gadheemee Collection's founder Mohamed Imran Ahmed, who is leading the training was also present at the function.
A statement issued by MATI stated that, "The preservation and promotion of Maldivian culture is a key area of focus for MATI. Furthermore, traditional stone carving was picked specifically as research suggested that this is a dying art with very few traditional stonemasons/carvers operating in the Maldives,".
A non-profit organization established with the introduction of Tourism Industry in Maldives, MATI's service has been provided to almost all the travel and tourism-related issues which arise in Maldives.
Founded in 2010, Gadheemee collection aims to reintroduce this almost lost traditional art which is embedded in the history of Maldivian Arts and crafts, by recreating the ancient Lime Stone Carvings made by our ancestors.