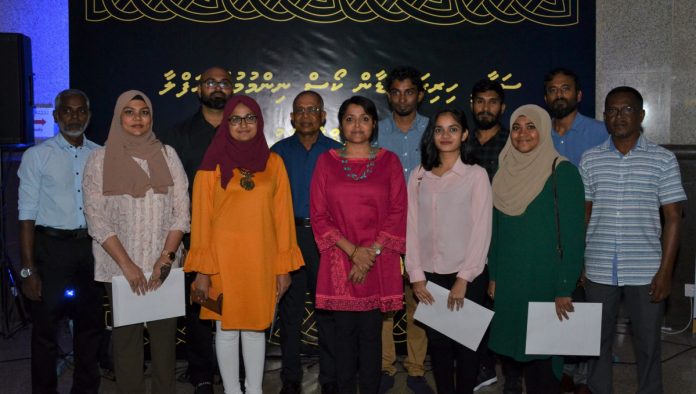 Maldives Association of Tourism Industry (MATI) and Gadheemee Collection, in association with the Ministry of Arts, Culture and Heritage have concluded the 'Traditional Stone Carving Course' yesterday at the National Museum.
The Minister of Arts, Culture and Heritage Hon. Yumna Maumoon and the Secretary-General of MATI, Mr. Ahmed Nazeer attended and spoke at the special closing ceremony of the 'Traditional Stone Carving Course'.
Other attendees included senior officials of the Ministry of Arts, Culture and Heritage, Ministry of Environment, TVET Authority, MATI, Mr. Mohamed Imran Ahmed of Gadheemee Collection (the trainer), the students of the course and other governmental bodies as well as media personnel.
The function included a presentation and display of the work carried out by the students of the course as well as handing out of course completion certificates.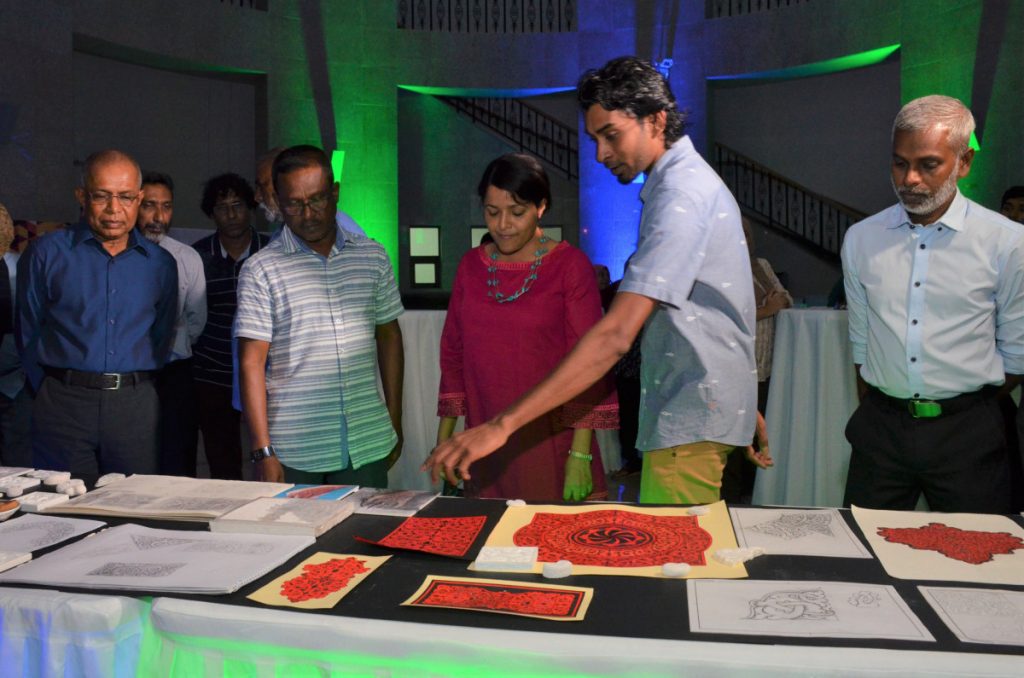 The preservation and promotion of Maldivian Culture is a key area of focus for MATI. Furthermore, traditional stone carving was picked specifically as research suggested that this is a dying art with very few traditional stonemasons/carvers operating in the Maldives
MATI said that the tourism industry is a viable platform that can assist in the revival and promotion traditional arts and crafts by providing artisans and craftsmen with a platform to showcase their products and services and earn a living out of practising traditional arts and crafts.
The course was the first of its kind, which ran for a total of 3 months starting from the 20th of June 2019 till the 30th of September 2019. MATI hopes to continue the course and take in more batches for the future.