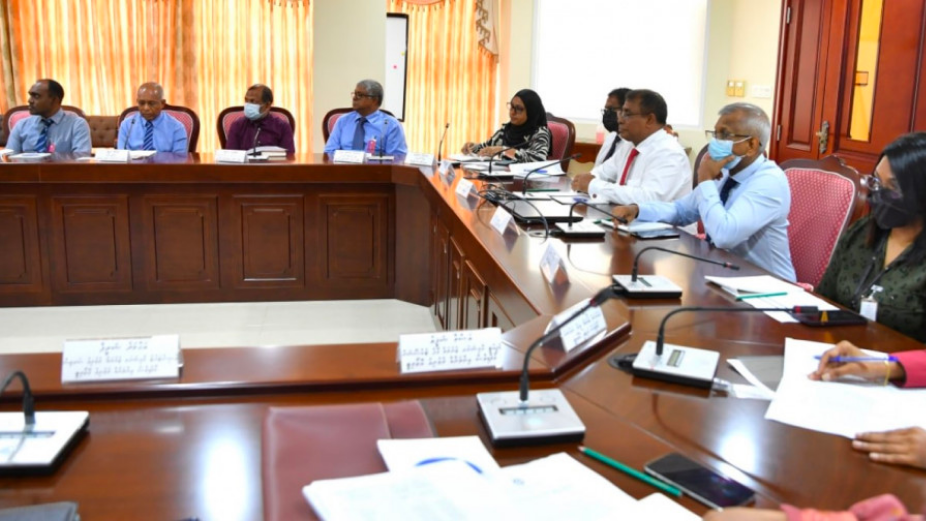 Maldives Inland Revenue Authority (MIRA) has revealed that if tourism land rent is reduced, the state will lose MVR 590 million in revenue.
Earlier this year, amendments to the Tourism Act were proposed by the government as an attempt to cushion the blow to resorts caused by the minimum wage introduced this year. The major amendment was to reduce land rent on islands and lagoons leased for the development of resorts, hotels, yacht marinas and integrated tourism projects in two zones of the Maldives. A meeting of the Parliament's Economic Committee was held today to review the amendment.
Speaking at the Economic Committee, Deputy Commissioner General of MIRA Asma Shafeeu said that on average, MVR 1.6 billion is generated as tourism land rent per year, and that reducing resort rent may reduce the revenue by about 40 percent.
Expressing the central bank's views on the bill, Governor of the Maldives Monetary Authority (MMA), Ali Hashim stated that the bill will have a major impact on income. Noting that the war between Russia and the Ukraine is bringing major changes to the world economy, the Governor said he does not support anything that will reduce state revenue at this time.
Industry stakeholders have voiced their concerns about the amendment as well, saying that such irresponsible action could push the Maldives to the brink of bankruptcy, drawing comparisons to the neighbouring country of Sri Lanka.
However, Tourism Minister Dr. Abdulla Mausoom's views contradict these sentiments. He expressed that the amendment would facilitate a greater number of investors, adding that those who have invested in resorts will invest in other areas as their income and profits increase. Commenting on the amendment, Secretary General of MATI Ahmed Nazeer also stated that he supports reducing resort rent.
According to the amendment, the proposed rates for tourism land rent are:
Lands located in Thaa, Laamu, Gaafu Alif and Gaafu Dhaal atolls:
Smaller than 200,000sqft: USD 5 to USD 750,000; previously between $6 and $750,000
Bigger than 200,000sqft: unchanged
Lands located in atolls from Noonu to Dhaalu:
Smaller than 200,000sqft: USD 6 to USD 750,000; previously between $8 and $1 million
Smaller than 400,000sqft: USD 1.1 million per year; previously USD 1.5 million per year
Bigger than 400,000sqft: USD 1.5 million; previously USD 2 million
There is no change in the rates allocated for other zones.