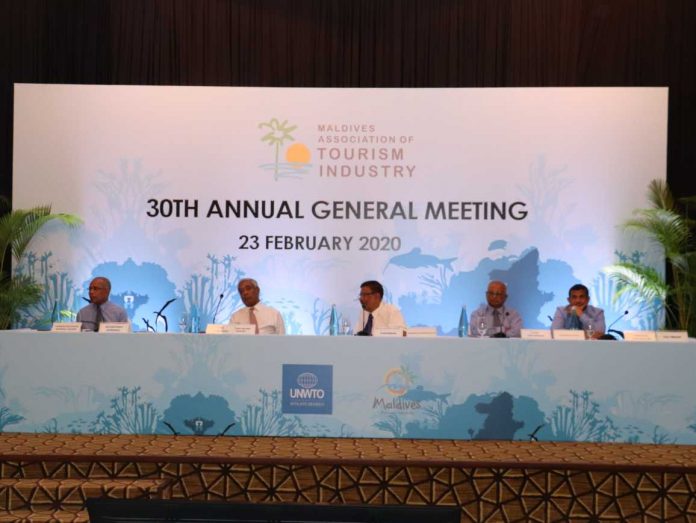 Maldives Association of Tourism Industries (MATI) proposes the government to ease the tourism land rental taken as an advance on resort land rents.
This proposal was proposed to the government in a meeting held to discuss the measures that can be taken to mitigate the impact COVID-19 pandemic will have on the tourism industry.
MATI has also proposed the government to postpone its decision of taking income tax during this economic downfall.
COVID-19 pandemic has affected the tourism industry the most with the temporary ban on arrival visa to tourists. This has caused around 200 travel companies to halt their operations.