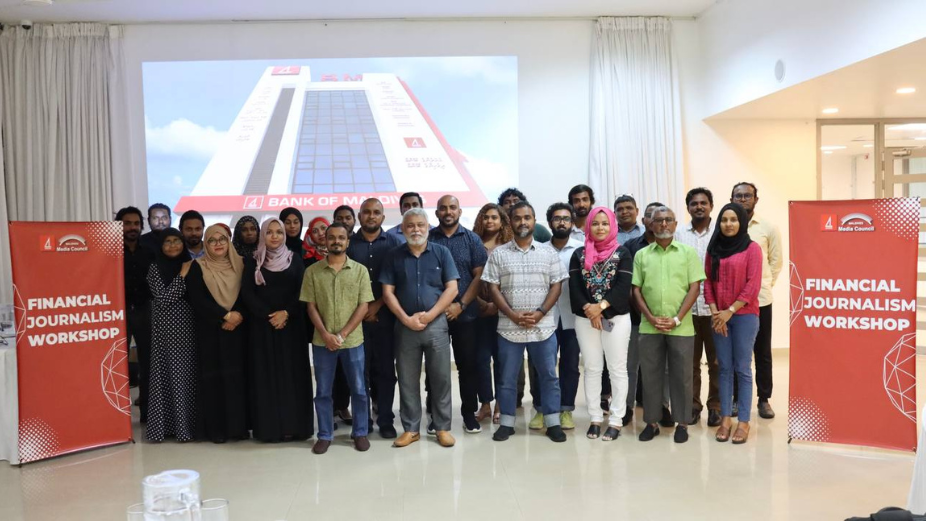 Maldives Media Council and Bank of Maldives have jointly held a Financial Journalism Workshop. The workshop was held yesterday at the Manhattan Business Hotel.
The workshop, which was spread over five sessions, covered the role of banks in the economy, the parameters the bank looks at in lending, and how digital banking is evolving. Participants were also briefed on the efforts of financial institutions to curb money laundering and terror financing, financial analysis, and how to go through financial reports.
Furthermore, participants were told about the ways in which scammers attempt to fraudulently get money and what the public should do to prevent it. The workshop also highlighted the bank's handling of such situations.
A total of 25 individuals, including journalists and media council members, participated in the workshop.