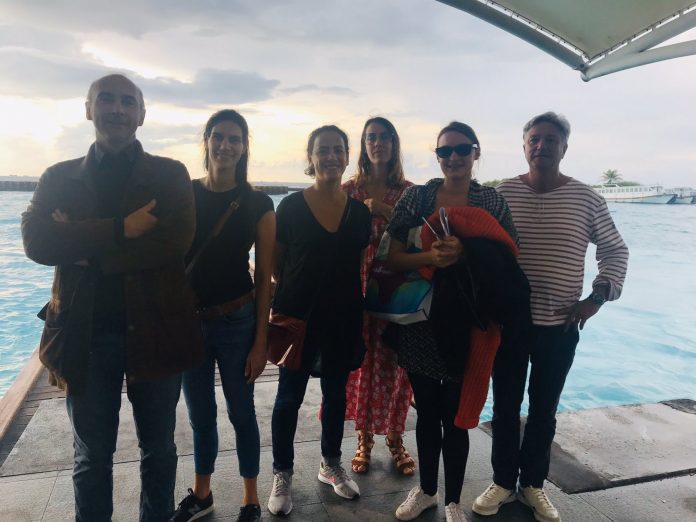 A team of some of the top media journalists has arrived in the Maldives to experience first-hand and share their stories.
The main purpose of this trip is to create awareness of destination Maldives in France while reaching a wider audience, feature the products of Maldives and show what the destination has to offer in terms of wellness.
This FAM Trip organized by MMPRC is the 17th FAM trip to take place this year which is set to take place from 06th till 13th November 2019. The FAM trips are expected to increase the exposure of the destination in the international market.
The team will be staying at Velassaru Maldives, Huvafen Fushi Maldives, Kandima Maldives and a liveaboard experience at one of the vessels provided by Yacht Maldives.
In this trip, the team would experience the underwater beauty of Maldives through planned activities such as snorkeling and diving excursions. They will also partake in the many wellness options offered in the Maldives such as yoga and spa facilities. In order for them to further witness the natural beauty of the Maldives, they will be taken on a cruise trip in a yacht.
The team consists of journalists from Nice Martin, Paris Match, TimeOut, L'Officiel and Marie France.fr. Their experiences would be featured on media platforms with destination articles that feature their experience in the Maldives.
France is ranked in the seventh position for the highest performing markets in the Maldives. The number of arrivals was recorded as 44,792 from January to September which is an increase of 21% increase from the same period of 2018. MMPRC believes our marketing efforts through this series of FAM Trips will help further promote the Maldives to a wider audience from this Market.