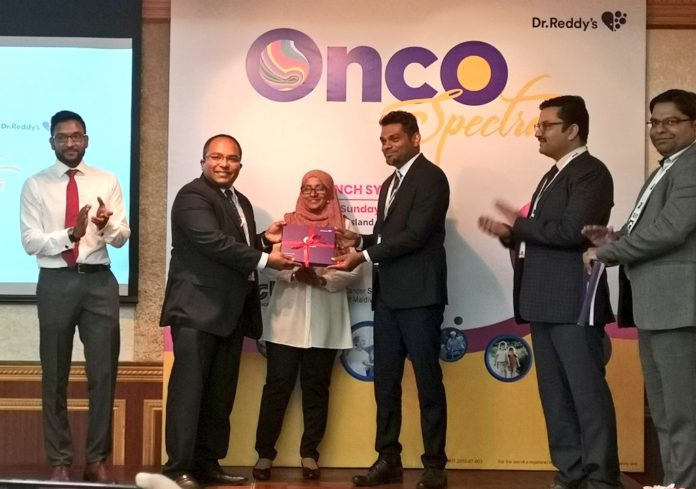 State Trading Organization (STO) along with Dr.Reddy has launched medicines for Oncology (cancer and tumors) in the Maldives.
STO announced this at the Onco-Spectra 2019 Symposium on 4th August, Sunday.
Indian pharmaceutical company, Dr. Reddy presented their range of Oncology medicines to State Trading Organisation (STO) and has agreed to provide it for affordable prices.
STO initiated this service with the help of Aasandha and Maldives Cancer Society to improve the availability of cancer treatment within the country.
The organization stated that Maldivian cancer patients will receive medicine for free via Aasandha.