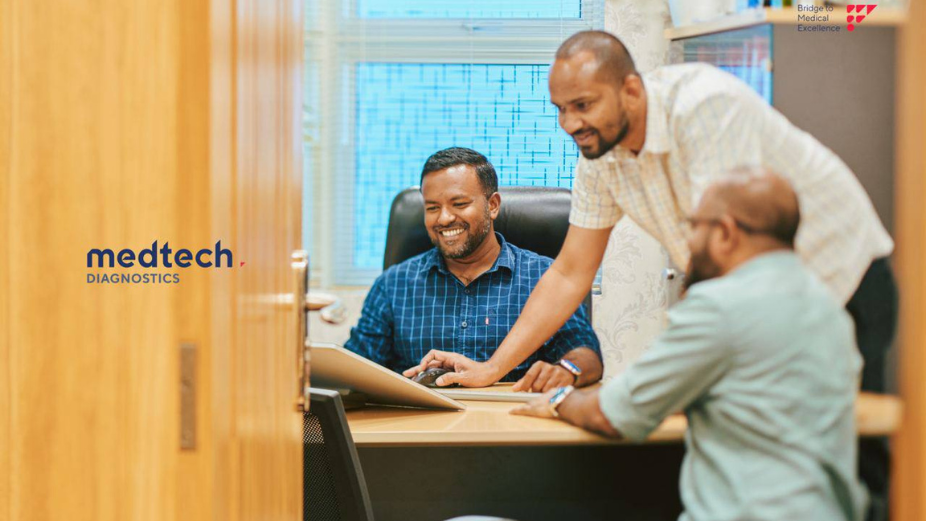 The first private placement Sukuk on Viyana portal was listed today Medtech Diagnostics Private Limited. Medtech Diagnostics is one of the leading companies in the distribution of medical equipment, machinery and medical consumables in the Maldives.
The Lead Arranger for this issuance is First National Finance Corporation Private Limited. As the Lead Arranger, First National carried out the structuring, due diligence, Prospectus development and all other necessary works in relation to the listing of the Sukuk.
According to information published on First National's website, the Sukuk issued by Medtech Diagnostics is a MVR 30 million Sukuk issued under the Islamic principles of Musharakah Mutanaqisah (Diminishing Partnership). The Sukuk is issued in order to finance the development and operation of a Health and Rehabilitation in Hulhumale'. The Sukuk will distribute profit at an indicative rate of 9% semi-annually. The tenor of the Sukuk is 07 years.
This Sukuk is the first issuance of a Sukuk by a private company, marking a huge milestone in the development of the Islamic Capital Market. The Shari'ah certification for this Sukuk was provided by the Islamic Finance Advisor of First National and the leading Islamic Finance expert in Maldives, Dr. Aishath Muneeza.
A Sukuk is an investment product designed and structured under Islamic principles which, similar to conventional Bonds, offers profit to investors. Each Sukuk is structured with an underlying asset that generates income which is then distributed to the investors as profit.
The Medtech Diagnostic Sukuk is issued under private placement, as such offer details can only be accessed by investors registered on the Viyana portal. Viyana portal was launched in September 2022 and is a dedicated platform developed by Maldives Stock Exchange in order to cater to issuance of private securities to informed investors wishing to subscribe to such securities.
For more information on the Sukuk and to subscribe to the offer, please visit the website https://viyana.mv/