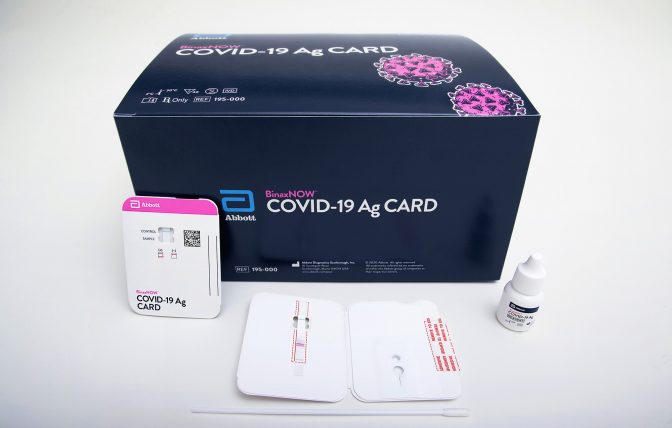 Abbott, a brand authorized and distributed by Medtech Maldives, has won U.S. marketing authorization for a COVID-19 portable antigen test that can deliver results within 15 minutes. Medtech Maldives reports that they will supply it to Maldives soon.
The portable test is about the size of a credit card, requires no additional equipment to operate, and can be conducted using a less invasive nasal swab than traditional lab tests, Abbott executives said on a call with reporters.
Abbott expects to ship tens of millions of tests in September, ramping to 50 million tests a month from the beginning of October.
The test, BinaxNOW COVID-19 Ag Card, could be used to check that people participating in larger gatherings, such as those returning to schools or workplaces, do not have COVID-19 and could help aid the reopening of the U.S., the executives said.
The test delivers results in just 15 minutes with no instrumentation, using proven lateral flow technology with demonstrated sensitivity of 97.1% and specificity of 98.5% in the clinical study.
Abbott has also created a downloadable app that people who have taken the test could present before entering venues to show that they are COVID-19 free, they said.