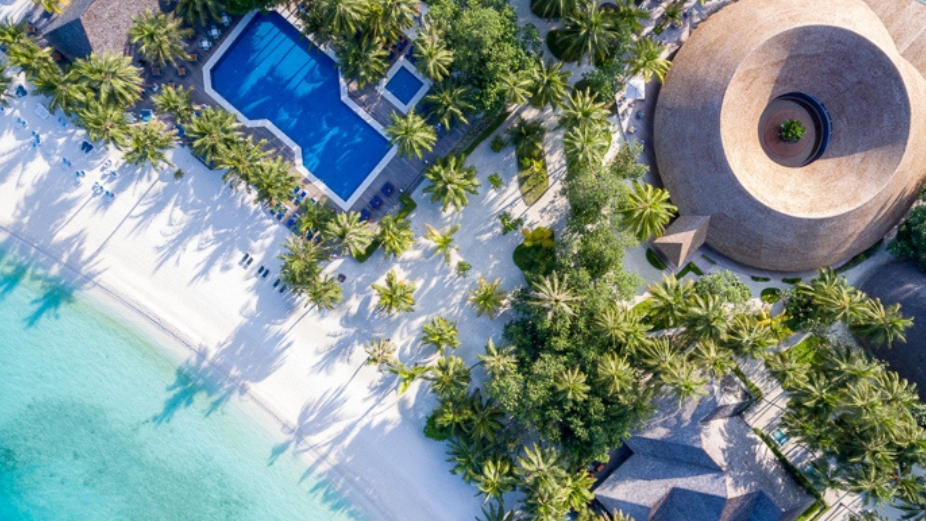 Meeru Maldives Resort Island has announced that the resort is embracing a fresh new identity.
Inspired by the rich local Maldivian culture, Meeru Maldives Resort Island radiates the essence of warmth and happiness that lies at the core of true hospitality. Embracing the spirit of this vibrant culture, the island provides an extraordinary and authentic experience, immersing guests in a world of unparalleled beauty and genuine hospitality.
Guests have the opportunity to discover an oasis where judgement holds no power, where you are encouraged to be unapologetically yourself. Meeru is a place of genuine connections, both with fellow visitors and with the lush nature that surrounds us. Moreover, Meeru Maldives Island Resort is deeply committed to preserving its incredible environment and actively participates in supportive initiatives for a sustainable future.
The resort transcends the typical Maldives island resort escape, offering a haven of natural barefoot luxury. Spanning a long stretch of pristine beach, the island boasts charming timber villas nestled above the turquoise lagoon and amidst the lush tropical jungle that leads to the shore.
As part of the renowned Maldivian concept of "One Island – One Resort," Meeru is located in North Male Atoll, spanning approximately 32 hectares (80 acres) of paradise. As the resort embarks on this exciting new chapter, all are invited to discover the allure of Meeru Maldives Resort Island.
For more information, please visit: https://www.meeru.com/