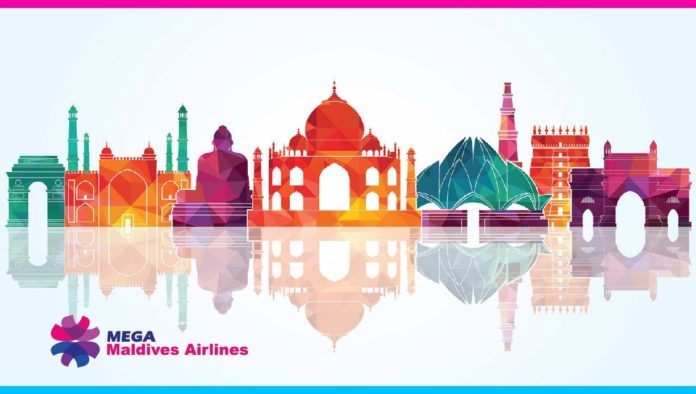 MEGA Maldives Airlines has been awarded an Air Operators Permit from the Directorate General of Civil Aviation (DGCA) of India, to launch direct flights between the Maldives and India.
MEGA Maldives Airlines is only the second airline based in the Maldives that has been awarded the permit to operate flights, and follows on from MEGA's success in operating flights between China and the Maldives, where MEGA is the current market leader.
Being in such close proximity to the Maldives, the growing Indian market is deemed to be extremely important to the country's tourism sector. In 2015, Indian arrivals to the Maldives stood at just over 50,000 and the market itself has already increased 25% in 2016.
While there has not been direct connectivity between the capitals of the two countries in the past, MEGA Maldives Airlines believes that non-stop flights from Delhi to Male' would further contribute to an increase in tourist arrivals, and would also serve the business and diplomatic communities of both countries.
The awarding of the permit by the DGCA removes a major hurdle for MEGA Maldives Airlines to launch flights between the two countries. It is currently in the process of planning the schedule of flights between Delhi and Male' and looks forward to announce further details, including the launch date and the fare prices in the very near future.